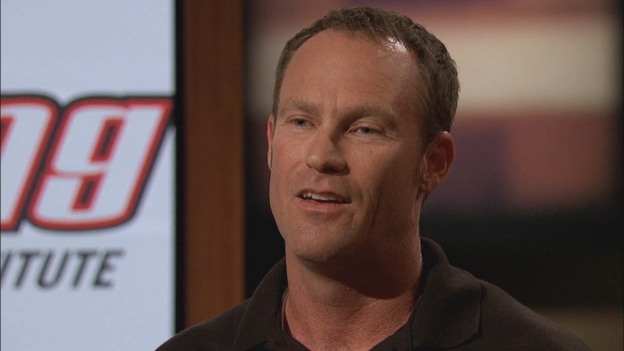 The Body Walking Institute is the brainchild of entrepreneur, iron man triathlete, and licensed massage therapist Todd Miller. He pitched the Sharks in episode 402 on his idea to certify body walking massage therapists on a large-scale. He envisions a massage parlor in every city. Todd has been a massage therapist for twenty years, doing business as With his training and his specially designed handrail system that looks similar to gymnastic parallel bars, he hopes to bring the soothing relief of the ancient Chinese art of body walking to the masses. Body Walking gives a better massage to the client and extends the career of the massage therapist due to greatly reduced stress on the hands.
Body Walking Institute Shark Tank Recap
Todd came to the Shark Tank asking for $100k for a 10% share in the business. He figured the best way to demonstrate the method behind his approach was to offer a massage to a Shark. Barbara volunteered and lay down on the massage mat in her stylish black dress. Todd literally walked all over her! He then reveals he has only licensed 30 Body Walking Institute massage therapists in seven years.
Mark thought since Todd was an avid triathlete, he would devote more time to training that the business, so he went out.  Even though Barbara loved the massage, she's seen this massage method before and thinks it's nothing new; she's out. Robert and Daymond quickly follow Barbara; they're out too. That leaves Mr. Wonderful as the last hope for Todd's plans. Unfortunately for Todd, Mr. Wonderful doesn't think the business is proprietary and he doesn't see how he can make any money by investing. Mr. Wonderful is out and Todd is a dead man (body) walking.
Body Walking Institute Shark Tank Update
It appears Todd has licensed two or three certified massage therapists since the program aired. He also has a few more product offerings on his website. Other than that, it's business as usual at the Body Walking Institute.
As the years went on Todd contracted. He still has his first location open as of May, 2023. Reliable revenue figures are unavailable.
Posts about Body Walking Institute on SharkTankBlog
Company Information