BuggyBeds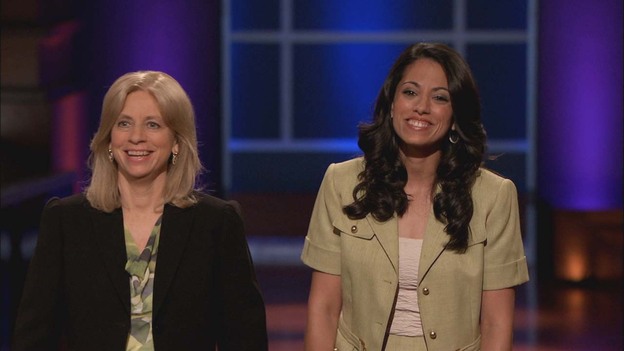 BuggyBeds founder Maria Curcio and her partner Veronica Periongo made Shark Tank history when all five Sharks teamed up to invest in their early bed bug detection product. Bed bugs have become an international epidemic and the BuggyBeds glue traps are designed to discover the presence of bed bugs before they become a full-fledged infestation.  Maria and Veronica were recruited to appear in the Shark Tank by the show's producers. At first, they said no. BuggyBeds was selling in Home Depot and Burlington Coat Factory prior to taping for Shark Tank and had $150,000 in sales over six months. They had turned down a $5 million offer for trademarks and patents too.  Despite their success, after giving it some thought, the two women decided a Shark Tank investment could accelerate their business. They told the Shark Tank, "we are IN."
BuggyBeds Shark Tank Recap
Maria and Veronica pitched the Sharks on a $125k investment for a 7% share in BuggyBeds. After some discussion, Mr. Wonderful asked the ladies to leave the room while he pitched his fellow Sharks on teaming up with an offer. When Maria and Veronica return, Kevin offers $250K for 25% and asks the other Sharks to come in on the deal. Daymond is "in" with Kevin. Barbara offers $150K for 15% but pulls her offer. Mark speaks up and says they should all team up on a deal, Robert concurs and the boys invite Barbara back in; she accepts. Maria and Veronica accept the offer of $250K for 25% of BuggyBeds and leave the tank with a deal from all five Sharks.
BuggyBeds Shark Tank Update
SharkTankBlog interviewed Maria Curcio shortly after BuggyBeds aired. The reason she wanted help from the Sharks was to accelerate retail distribution. Prior to taping, BuggyBeds was in approximately 60 Home Depot stores; they shot up to 350 stores almost immediately and will soon be in more. Only 75 Burlington Coat Factory stores were carrying product prior to taping, now BuggyBeds is in all their stores. They also have distributor arrangements in over 40 countries and a strong institutional wholesale channel.
Maria gave a second interview to SharkTankBlog when she found out her episode was going to re-run on 12/7/12. Shark Tank camera crews were in Freehold, NJ filming a follow-up on BuggyBeds in late November. The follow-up will air March 29; episode 419.
Over the years, the company has developed new products. In addition to the Bed Bug traps, they make flea and tick traps, mosquito repellent bands and lice repellent bands.
In April, 2021, the business sold a majority stake to Rock Mountain Capital and exited the Sharks from their ownership percentages. Maria and Veronica remain "significant minority owners of the company and active with the business." As of August, 2023, annual revenue is $4 million.
Posts about  BuggyBeds on Shark Tank Blog
Company Information