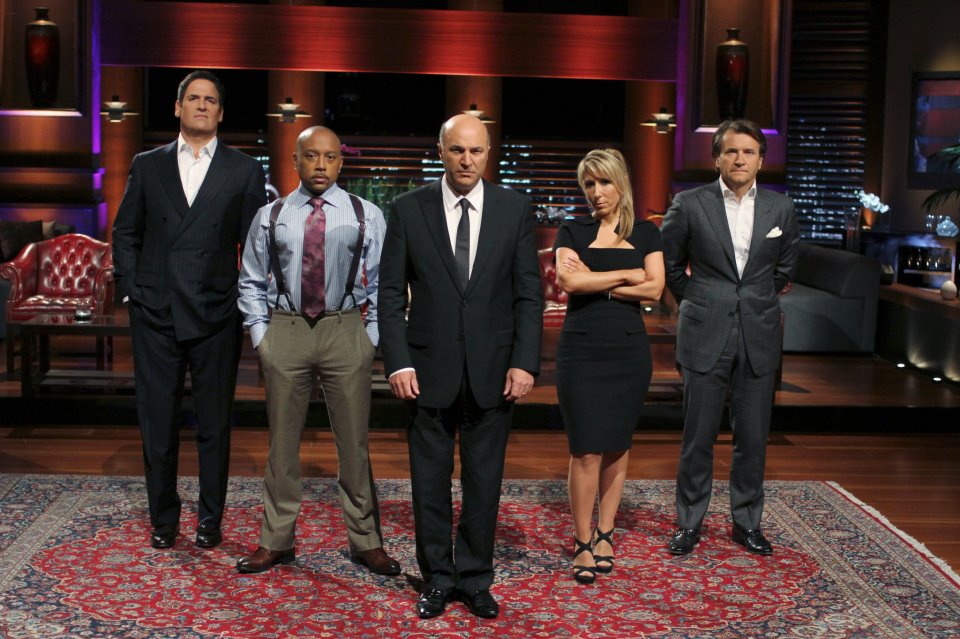 Episode 421 originally airs on May 3, 2013 with four new entrepreneurs pitching the Sharks for an investment in their businesses. Carol Foster, a single mom and former truck driver, pitches the Sharks on her Gumbo Brick: a frozen block of shrimp gumbo concentrate made from an old family recipe. Michael Desanti has a shocking pitch when he introduces Squirrel Boss – a bird feeder that gives an electric shock to interloping squirrels. Samantha Reis and Conor Riley present Misto Box, their artisan coffee subscription business. David Glickman, a former New Yorker who migrated to Vermont, pitches The Vermont Butcher Block and Board Company which crafts kitchen and housewares from native Vermont wood.
Follow up segments featuring past Shark Tank success stories are a regular feature on Shark Tank.  Episode 421 updates fans on Becky App & Abby Jordan from eCreamery Custom Ice Cream. The business partners left the Shark Tank without a deal in episode 401 in season 4, but they've leveraged the "Shark Tank Effect" to huge sales. The update on eCreamery will no doubt depict another Shark Tank Success story!
ABC announced some changes over the course of season 4. Shark Tank  moved to 9 PM eastern time, beginning with episode 410. This will give people a bit more time to settle in to watch their favorite venture capital game show and give ABC some exposure for new sitcoms. Shark Tank initially scheduled 22 episodes for season four, ABC bought 4 additional episodes over the course of the season, bringing the total to 26. The Shark Tank/ABC website is still looking for entrepreneurs, so if you would like to appear on the show, check out our Auditions and Casting information.
Episode 421 – The Shark Investors and Entrepreneurs
The Shark Tank Episode 421 entrepreneurs will make their best pitch to the panel of five Shark investors who will use their own money if they choose to invest. The Shark Investors negotiate on the spot without any previous information, which differs from typical negotiations between venture capital investors and entrepreneurial start-ups.
Companies pitching the Shark Investors must go through a rigorous due diligence process before an on-air deal is completed. Shark Tank Blog follow ups help you keep track of the companies that end up successful and the ones that don't complete their deal.
Thank you for reading Shark Tank Blog, the number one site for Entrepreneurs, Investors and Fans. Our content updates multiple times day, giving you the latest information on Episode 421, Season 4, and all other seasons and episodes.