Episode 407 – Shark Tank Season 4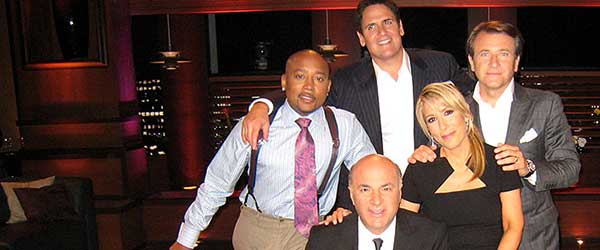 Shark Tank Episode 407, Season 4 has The Sharks engaged in entrepreneur Shelton Wilder's passionate presentation. Scrub Daddy creator Aaron Krause has a tool designed to make cleaning more efficient that he's selling on QVC right now!. Find out if Aaron scored a deal with QVC Queen, Lori Greiner. Entrepreneurs Matt & Meg Meyer pitch The Bear & The Rat  Cool Treats for Dogs, frozen yogurt treats for man's best friend. The fourth Entrepreneur who appears in Shark Tank Episode 407 is Shane Chen, founder of Inventist, a company producing the SoloWheel, a gyro-stabilized unicycle.
Success stories are shown every week, and Shark Tank Episode 407 showcases Mark And Hanna Lim, the inventors of Lollacup. Mark Cuban and Robert Herjavec jumped in on this deal together, making an investment in Shark Tank Season 3.
This week, ABC announced two more Shark Tank Episodes for Season 4. That makes twenty-four episodes. If you would like to appear on the show, check out our Auditions and Casting information.
Episode 407 – The Shark Investors and Entrepreneurs
The Shark Tank Episode 407 entrepreneurs make their best pitch to a panel of five Shark investors who use their own money. The Shark Investors negotiate on the spot without any previous information, which differs from normal negotiations with investors.
Companies pitching the Shark Investors must go through a rigorous, but normal due diligence process before the deal is completed. Shark Tank Blog follow ups help you keep track of the companies that end up successful and the ones that don't complete their deal.
Thank you for reading Shark Tank Blog, the number one site for Entrepreneurs, Investors and Fans. Our content is updated multiple times day, giving you the latest information on Episode 407 Season 4 and all other seasons and episodes.