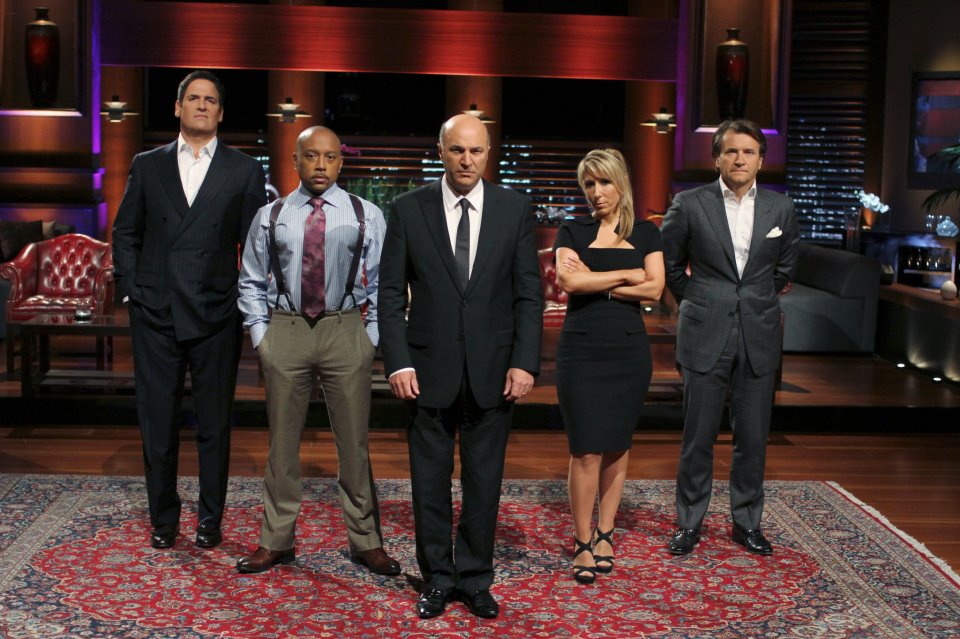 Episode 419 has Lori Greiner occupying the Shark Tank once again. After three weeks of re-runs, Shark Tank returns with four new entrepreneurs. Traditional Fisheries entrepreneurs Gary Groomes and Dave Johnson pitch their old fashioned approach to eradicating an invasive aquatic species: the Lionfish.  Lani Lazzari pitches Simple Sugars, a natural skincare line of sugar scrubs. Marc Newburger and Jeffrey Simon pitch Drop Stop, a gizmo that keeps things from falling into the "carmuter triangle" area between car seats. A man from Attleboro, MA pitches his line of shrink-wrap gift bags called Cool Wraps.
Follow up segments featuring past Shark Tank success stories are a regular feature on Shark Tank.  Episode 419 updates fans on Maria Curcio and Veronica Perlongo who made a deal with all five Sharks in the season 4 premier. Maria told Shark Tank Blog in a follow-up interview back in December, 2012 about the Update Segment Filmed for BuggyBeds, she just didn't know when it would air.
ABC announced some changes over the course of season 4. Shark Tank  moved to 9 PM eastern time, beginning with episode 410. This will give people a bit more time to settle in to watch their favorite venture capital game show and give ABC some exposure for new sitcoms. Shark Tank initially scheduled 22 episodes for season four, ABC bought 4 additional episodes over the course of the season, bringing the total to 26. The Shark Tank/ABC website is still looking for entrepreneurs, so if you would like to appear on the show, check out our Auditions and Casting information.
Episode 419 – The Shark Investors and Entrepreneurs
The Shark Tank Episode 419 entrepreneurs will make their best pitch to the panel of five Shark investors who will use their own money if they choose to invest. The Shark Investors negotiate on the spot without any previous information, which differs from typical negotiations between venture capital investors and entrepreneurial start-ups.
Companies pitching the Shark Investors must go through a rigorous due diligence process before an on-air deal is completed. Shark Tank Blog follow ups help you keep track of the companies that end up successful and the ones that don't complete their deal.
Thank you for reading Shark Tank Blog, the number one site for Entrepreneurs, Investors and Fans. Our content updates multiple times day, giving you the latest information on Episode 419, Season 4, and all other seasons and episodes.