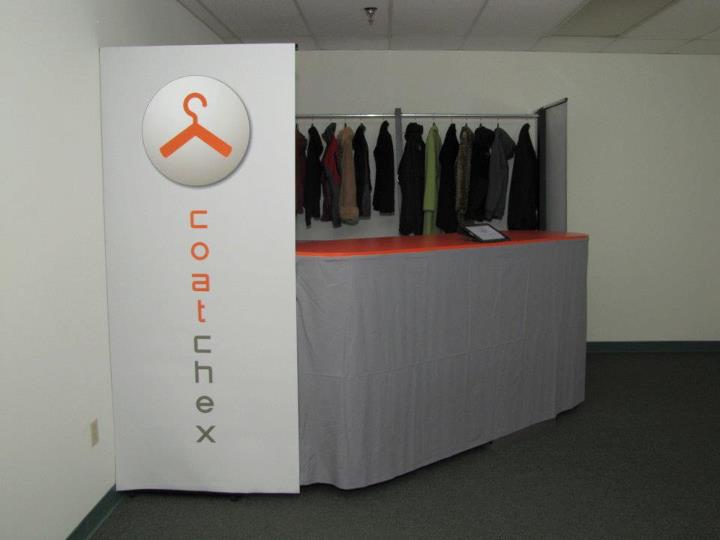 Coatchex entrepreneur and founder, Derek Pacque, is a recent graduate of the Kelley School of Business at Indiana University with a degree in Management, Corporate Innovation and Entrepreneurship. He pitched the panel of Sharks, including fellow alumnus Mark Cuban, in episode 402 on his innovative, computerized coat check system. The system uses a primitive face recognition system to match coats to owners. Derek plans to franchise the system so bars and nightclubs who don't offer coat check services can set up the Coatchex system quickly and easily while creating an additional revenue stream for their business. He ran a test during Super Bowl week in Indianapolis and made tens of thousands of dollars.
Coatchex Shark Tank Recap
Derek pitched the Sharks on a $200k investment for a 10% share in in his business. His concept is to sell franchises to "area developers" who then sell to end users – like the commonly used master franchise model. Cuban calls the plan "HORRIBLE HORRIBLE HORRIBLE!" Kevin thinks the business is too seasonal, which is strange since he's a Canadian and wears a fair share of coats, and goes out. Barbara quickly follows.  Daymond thinks Coatchex is over valued and he goes out.
Robert and Mark hate the franchising plan, but they like the business and the fact that Derek has a patent on the technology that can be applied to other service businesses like valet parking and dry cleaning stores. Derek offers to go to 15% but Robert still thinks it's not enough and goes out. Mark offers $200K for 33% and Derek, after calling his professor, counters with $200K for 20%. Mark then goes out.
Coatchex Shark Tank Update
Derek Pacque will be forever known as "the college kid who turned down Mark Cuban." That will probably be good for his business in the long run. CoatChex is currently expanding slowly, with locations opening in Chicago this winter. Deals are also in the works for Coatchex in New York City and Washington, D.C. In September, 2015, the company secured $1.2 million in seed funding.
The company re-branded to Chexology. They now handle more than just coats – they'll check just about anything. They provide services and kiosks to all sorts of events now too, not just nightclubs. Clients include American Express, Nike, Barclays Center, House of Blues, Live Nation and Museum of Modern Art. All communications are via SMS and they'll warn event goers not to forget their stuff. Derek made a smart move not giving up a third of his company. In October, 2021, Chexology rolled out ChexPass, a Digital Claim Ticket for Apple Wallet and Google Pay. The company says it will speed the check in/check out process up by 20%. As of August, 2023, annual revenue is $7 million.
Posts About Coatchex on SharkTankBlog
Company Information