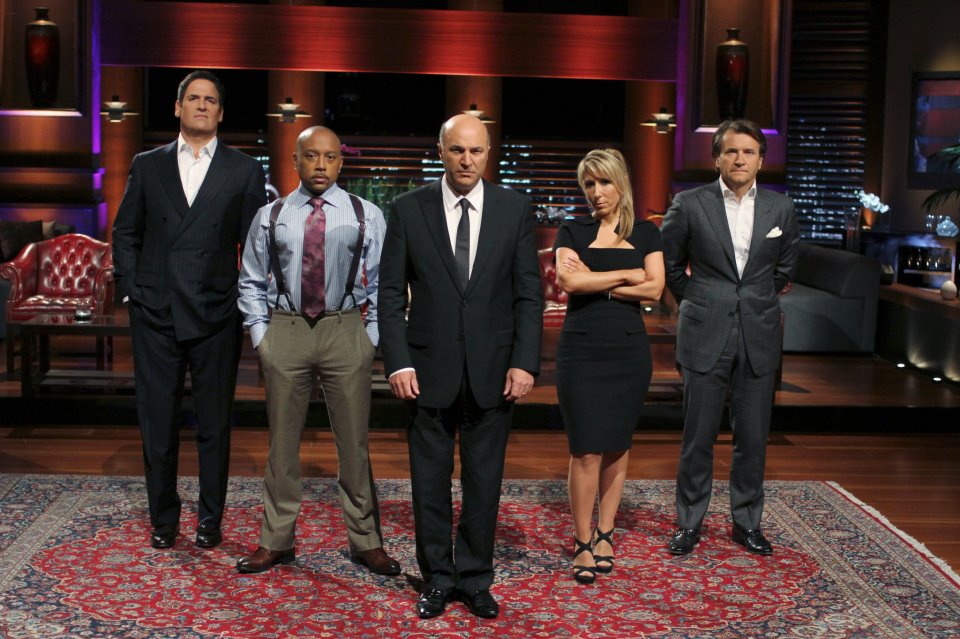 Episode 412 is the first new episode to air in 2013 after several weeks of re-runs during the 2012 Holiday Season. Four new entrepreneurs will pitch the Sharks. The Game Face Company makes facial emblems emblazoned with sports team's colors that offers an alternative to face painting. Dura Tent is a tabletop food tent designed to protect outdoor foods from  insects. Dream Arcades manufactures video game consoles, complete with beer taps! Hot Tot is a kid's hair care products company. One of these businesses will get a $1 million offer from Mark Cuban and Lori Grenier, which business will it be?
Follow up segments featuring past Shark Tank success stories are a regular feature on Shark Tank.  Episode 412 updates fans on Keeley Tillotson & Ericka Welsh, two college students who started their custom peanut butter business, Wild Squirrel Nut Butter, in their college apartment. Barbara Corcoran made a deal with the young entrepreneurs in season 3.
There are 24 Shark Tank Episodes for Season 4. Casting is currently closed, but it never hurts to get a head start on season five! If you would like to appear on the show, check out our Auditions and Casting information.
Episode 412 – The Shark Investors and Entrepreneurs
The Shark Tank Episode 412 entrepreneurs will make their best pitch to the panel of five Shark investors who will use their own money if they choose to invest. The Shark Investors negotiate on the spot without any previous information, which differs from typical negotiations between venture capital investors and entrepreneurial start-ups.
Companies pitching the Shark Investors must go through a rigorous due diligence process before an on-air deal is completed. Shark Tank Blog follow ups help you keep track of the companies that end up successful and the ones that don't complete their deal.
Thank you for reading SharkTankBlog, the number one site for Entrepreneurs, Investors and Fans. Our content updates multiple times day, giving you the latest information on Episode 412, Season 4, and all other seasons and episodes.
[gravityform id="2″ name="Episode 412 – Million Dollar Poll – Will You Win?"]