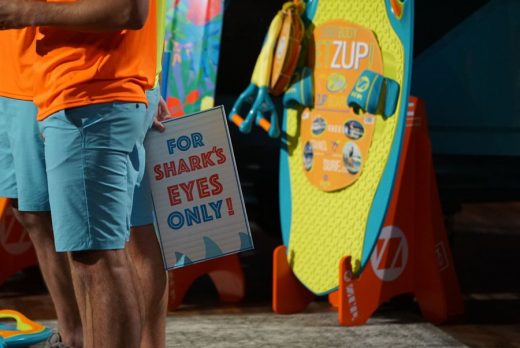 Zup Boards are for people who like playing on the water but don't like overloading their boats with toys. I know recreational boaters with tubes, wakeboards and water skis on board. It can get cluttered. Zup Boards knows that and they made their product so versatile, it's all you'll need on board.
Whether you want to get towed behind lying down, kneeling, or even standing up, there's a board for that at Zup. All their boards allow you to do all three activities. Whether you're a beginner (You Got This model), intermediate (Do More model) or expert (You Go model), there's a Zup Board for you. They're made from durable, rigid soft foam and they promise a day full of fun.
Zup Boards started in 2008 when Glen Duff and Tim Zeckser started making them out of their garages. They wanted everyone to experience the thrill of water skiing and wakeboarding. If you've ever tried either, you know it's challenging. They worked on designs for four years and finally came up with a board virtually anyone can use. When combined with their patented tow handle and rope, even the biggest klutz can ride a Zup Board.
Their big break came at the 2012 Surf Expo in Orlando. When they showed the product around, they met the president of the Water Sports Industry Association. He introduced the Zup guys to the people at Overton's, a watersports related retailer. The guys likely want to expand their market share and hope a Shark can help.
My Take on Zup Boards
I no longer own a boat. My favorite boat is someone else's! I did the tubing and the wakeboarding and all that back in the day, but I usually drove the boat. Whenever I tried wake boarding or water skiing, it didn't go well. If someone had a board I could get up on easily, I'd give it a whirl. Otherwise, I'd just go fishing!
The reason they invented Zup Boards is so that guy (or gal) who can't get up on the water could actually do it. Being that guy, I can appreciate their dedication. My boarding days are over, Zup or not, so I am not a customer, but klutzes everywhere will love Zup Boards.
Will the Sharks Wakeboard?
The market is very niche, but the products are fairly high priced, so margins are probably pretty good. Daymond is an outdoorsy guy, so he might have some interest. Mark might find synergy with Zup Boards and Tower Paddle Boards. Tower wants to become a beach lifestyle brand and Zup could slide in with them very nicely.
I can't see Lori, Sarah, or Kevin going for this. If Zup gets a deal, it will be with Mark or Daymond.