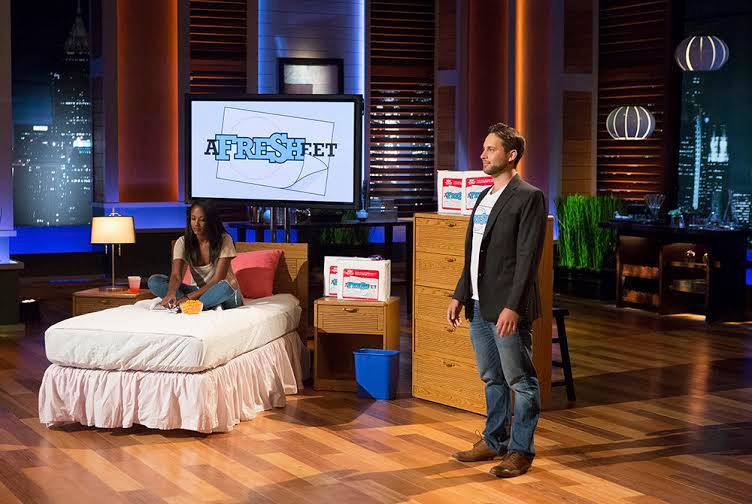 Dorm room beds need a fresh sheet more often than most college kids will do laundry, that's why Maxwell Cohen invented AFreSHeet – his line of waterproof, disposable sheets. Dorm beds aren't just for sleeping, they're also used as couches, tables, study space, and more. Since most dorm rooms are small, the bed gets a lot of use and they get grungy pretty fast from regular use – never mind the catastrophic pizza or "beverage" spill.
Cohen, who comes from an entrepreneurial family, was expected to start his own business – so he decided to solve a problem. He saw dorm room sheets as something that needed changing – literally and figuratively. So he invented disposable sheets. For thirty bucks, you get seven, peel off sheets that don't absorb spills or pass the mess down to the next sheet. For many college guys, that's enough to last from Freshman year until graduation! For those who don't like sleeping in their own filth, the idea of a fresh sheet – even every month – without the hassle of doing laundry is appealing. Cohen claims it would cost more to wash your sheets seven times than it does for a set of his disposable sheets.
My Take on Disposable Sheets
I can see A Fresh Sheet making its way into many care packages for college students in the years to come. I have four (YES FOUR) kids in college and their cleanliness habits didn't get much better once they left home. Couple that with the unavailability of in house laundry (and a mom who orders them to regularly wash their bed linens), and you have some messy sheets. I know my kids would like these – especially if I bought them!
There's a practical purpose, too. Spills on beds can get messy beyond the sheets. If a large beverage spills on a bed, the mattress gets wet and can get a little funky. The waterproof properties of Cohen's disposable sheets prevent that. I won't be putting any on my own bed, but my second semester kids may very well be packing of to school with a Fresh Sheet. I am IN.
Do Sharks Change the Sheets?
Cohen just started the business in the Spring of 2015, so his sales aren't going to be huge, which could be a drawback for the Sharks, unless he has a big PO in the works. He does have a patent on disposable sheets, which is a plus. A Fresh Sheet also has further applications beyond the dorm room. Incontinent elderly folks, young kids prone to wetting the bed (or those still potty training) can benefit from the easy, disposable sheets. They're also a good solution for temporary housing, or even hotels.
If a Shark sees opportunity in these expanded markets, there could be offers. Since this episode was first announced, A Fresh Sheet re-did their website. Initially they were only targeting the college crowd, but the new website targets the other markets mentioned above. Does the addition of these new customer targets signal a Shark's involvement? I am betting it does, but I'm not sure which Shark. I'm leaning towards Lori, since it's a consumable product, but I can't be sure!