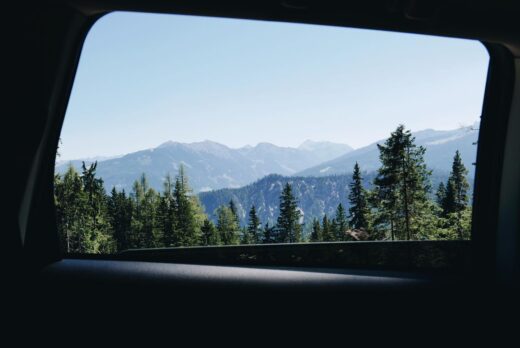 Imagine you are on a road trip and you activate your AutioApp. The next thing you know, Kevin Costner is telling you a story about the area you are in. If it isn't Costner, it could be John Lithgow, Phil Jackson, an historian or a local indigineous leader. The AutioApp is part podcast, part history lesson and 100% entertaining.
The aim of the app is to tell stories about the locales you are traveling through. It literally narrates your road trip. Whether you're traveling through a big city or a rural area, AutioApp's over 9000 stories will inform you of your surroundings.
The company was co-founded by Woody Sears, who will pitch it in Shark Tank episode 1421, Bill Werlin and Kevin Costner. Formally known as HearHere, Autio rebranded in June, 2022. It's free to download, but you only get 5 free stories. For $36 per year, you get access to all 9000+ stories. When Woody pitches this app in the Tank, he'll surely have a story to tell.
My Take on the AutioApp
Every summer, we travel north from Florida to New England. Along the way, we pass through areas of our country rife with history. Sometimes we stop and look around, but m ore often than not, we just drive through. It would be so cool to learn about the cities and towns we're in as we drive along..
My wife and I like to listen to podcasts while we drive and I think we'd both enjoy Autio. We go through Civil War Battlefields, historic cities and beautiful mountains on our drives north. This summer, I'm downloading the AutioApp for our trip north!
Do Sharks Like Stories?
I'm betting this gets a deal. The fact that Kevin Costner is involved makes me think this is an "inside job." He's made multiple movies and series for Sony Pictures, the owner of the Shark Tank series. He is undoubtedly known to the show's producers and possibly the Sharks themselves. His involvement tells me the business is well funded: Costner's net worth is around $250 million. Heck, he could be a Shark himself!
That said, this could just be an elaborate commercial for Autio. I think they will do a deal with one or more Sharks to get the app more exposure. Whether it closes remains to be seen.