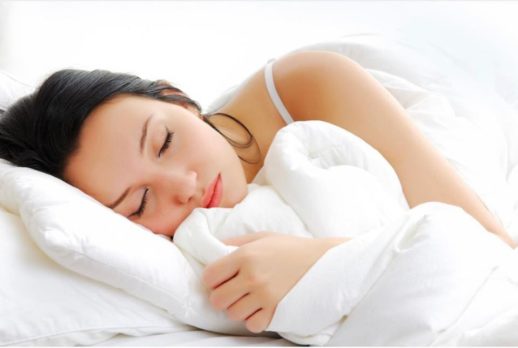 If you have a duvet, duvet covers are a necessity. They keep the duvet from getting soiled. It's just like a giant pillowcase, but for your comforter. Duvets are warm and snuggly on a chilly night, but Beddley inventor Lola Ogden wanted her duvet covers to be beautiful and easy to use. She's even been featured in Oprah's magazine for her innovation on an old idea.
Most duvet covers have an opening on one end, just like a pillowcase. Duvets are larger and a bit more unwieldy than pillows and stuffing a big item into one hole involves a lot of wiggling an shaking to get them to fit properly. Ogden solved the problem: Beddley duvet covers zip open on three sides. Just lay the duvet flat onto the unzipped cover, tie off the corners and zip it up. Now you have a duvet that won't bunch up and a cover that's easily removed for cleaning.
A Beddley will set you back between $149 and $185 depending on the size and style you want. They currently sell direct only from the company website.  The company has been around since 2015, so Lola likely wants some help boosting her marketing and getting into places where they sell duvets. Perhaps a Shark will help her cover more ground.
My Take on Beddley Duvet Covers
We have four or five duvets in our home, but they've been stashed away since our move to Florida. I remember how snuggly warm they were on cold New England nights. I also remember changing the covers. Our covers had buttons on one end and they were a pain in the neck to fit properly. It was a two person job. Lola's design is much more user friendly.
I won't be buying one any time soon as we don't use our duvets any more, but for people who do, I think she'll find a market. The only problem I see for her is that it's a very niche product. While Lola does have other products she developed, they aren't part of the pitch.
Will Sharks Cover This Investment?
I can almost hear Mark saying "it's a product, not a company." That's going to be Lola's biggest challenge. This is an extremely niche product at that. If the business has been around for almost five years, she'll need BIG sales numbers to attract a Shark.
Her only hope is if she wows the Sharks as an entrepreneur and gives them a piece of her other inventions. I don't think a duvet cover will be enough to get her a deal.