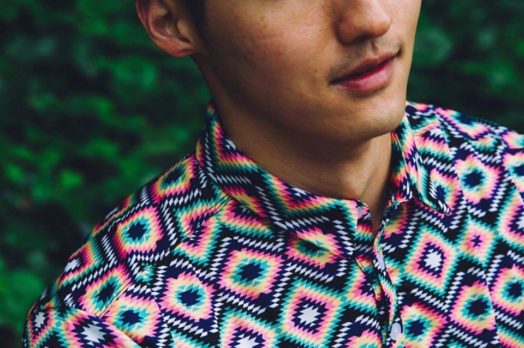 Bad Birdy is not your grandpa's golf shirt. The bold, bright colors and patterns are unlike any other golf shirt on the market. Entrepreneur Jason Richardson designed them that way. Jason's been golfing since he was 12 when he worked as a caddy at his local country club. He's been in love with the game since. What he didn't love was the choices in golf attire.
He and his fellow millennial golfing peers couldn't ever find golf shirts that popped. The only real difference between most golf shirts was the brand logo. He saw an opportunity to shake up a stodgy industry and he did it. With a few samples, he hit a golf tournament and the reaction to Bad Birdy was all positive, so in the spring of 2017, he started selling his shirts online.
The product line has several dozen patterns. The actual shirts are high quality polo shirts – like any other golf shirt. What's different is the look. Jason thinks his shirts have "sauce." He thinks the game of golf needed a little injection of fun . If you want to sport a Bad Birdy shirt, it'll set you back $72. You can buy them direct from his website. Jason wants to get into pro shops too, but his big dream is to have a pro golfer wear one of his shirts on tour. Maybe a Shark can help make that happen.
My Take on Bad Birdy
The last time I golfed was about two years ago with my wife and parents at their club. I hit two houses on one shot! I used to play golf when I was in my 20's, but a back injury forced me to limit play. Now, I am more of a fishing type of guy.
I do wear polo shirts though and I really like the designs. Bold colors are a staple of my non-polo shirt wardrobe. My polo shirt collection is an assortment of solid colored shirts that are exactly like what Jason was rebelling against. His shirts are more like Hawaiian shirts in a golf shirt. I'd wear one, maybe someone will get me one for father's day?
Will Sharks See a Good Fit?
Whenever Daymond is on the panel, it's a safe bet an apparel entrepreneur will target him. Daymond is very picky though and he often wants very Sharky valuations for start-ups. I don't think Mark,Kevin or Lori would bid on this, but Robert is the dark horse here.
Robert had great success with Tipsy Elves and Buttercloth, both clothing companies with a direct to consumer strategy at their outset. Robert is familiar with this business model and has a proven track record. I'd look for him to jump on this if sales are good.