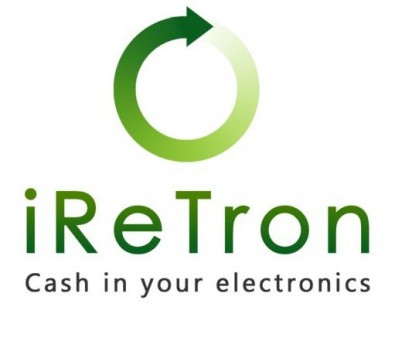 IReTron founder Jason Li hopes the Sharks cash in on his business which makes money by recycling old electronics in Shark Tank episode 516 – the Young Entrepreneurs Special. As a high school senior, Li is the oldest of the four young entrepreneurs; he hopes his added years of business building net him a Shark investor.
IReTron is a straight forward business: they buy old electronics – like cell phones, tablets, and MP3 players – and refurbish them for re-sale. If you have an old iPhone, you just logon to the site, get a price quote and IReTron emails you a prepaid shipping label. Slap the label on a box with your used iPhone, send it along, and they pay you via check or PayPal within 48 hours of receiving your package.
Li's socially conscious aim is to reduce electronic waste throughout the world by encouraging people to recycle them – through his service of course. In his first year of business, he claims to have over 1,000 customers. In order for the business to "go big," he needs to scale it up. He's likely looking for a Shark who can help him with mass marketing and cash for growth.
IReTron Shark Tank Recap
Jason charges the Sharks with an offer of 20% of his company in exchange for $100,000. He presents the company's premise to the Sharks, promoting the "green" side of his business. But the only green the Sharks care about is money. Robert Herjavec asks whether he has a "guaranteed buyer" for the used electronics. In two years of operation, Jason explains, he has no inventory- the products he's taken in have been rapidly resold.
IReTron's appeal to its customer base is its status as a "social company." They accept over 5,000 products, even those that have no resale value. This approach, however, doesn't float with the Sharks.
"So, you're telling me that you'll actually make me less money as an investor," says Kevin O'Leary. "Because you're buying stuff nobody wants, and paying higher prices, which kills my margins." He points out that there are literally hundreds of competitors.
Jason points out that IReTron comes up at the top of the Google search, proving that it is a popular enough service to have captured a significant portion of the market. In the past year, the company has made $40,000, with a $10,000 profit. Robert Herjavec wants to know what drives Jason. He responds that he is driven by giving back through social entrepreneurship.
Who's In?
Herjavec is impressed by Jason's drive and vision, but he's not sure that it's a solid investment. He's out.
Mark Cuban believes that it's too soon for the investment to boost the company. He goes out.
Kevin O'Leary says there's "nothing proprietary" about the business. He advises Jason that the litmus test for an investor is the question of whether they could create the same service themselves for far less than the investment, cutting out the entrepreneur entirely and turning a profit. Essentially, O'Leary believes he could start this business himself, if he thought it would be profitable. He doesn't need to invest in Jason, and so he goes out.
Barbara Corcoran says the business is a "big question mark" in her head, but she believes in Jason, so she makes an offer of $100,000 for 20%. She'll give the money on an "as needed" basis, and puts a contingency that she'll also take 20% of any business he starts in the next 5 years.
Lori Greiner, having heard the offer, doesn't think she can match or better it, so she goes out.
Jason asks if Mark Cuban would be willing to come in on the offer with Corcoran. Mark agrees, and Jason leaves the stage with a Shark deal.
IReTron Shark Tank Update
IReTron never closed the deal with the Sharks. Now a student at Chicago University, Jason has started a second business, UProspie, which connects prospective college students with current students, providing them with tours and insider information on the campus of their dreams.
IReTron's website is active, indicating that the business is proceeding. Social media is a little slow in updating but it may be due to Jason's preoccupation with his college studies and new job. He is most proud to have inspired other young people to follow their dreams, recalling a younger student who approached him after seeing his appearance on Shark Tank and asking for his picture.
There's little doubt that Jason Li has a bright future ahead of him. He closed the  business in 2019 and now works as a product manager at Oscar Health, a virtual care company. In September, 2022, Jason left his job at Oscar to travel the world and explore its oceans.
Posts About IReTron on Shark Tank Blog
IReTron Information
Video