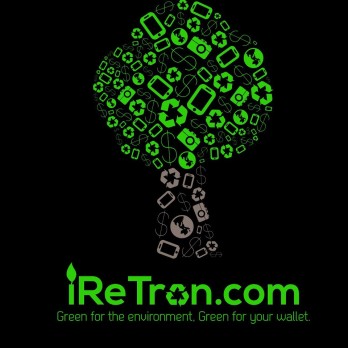 IReTron is a company that allows consumers to recycle electronics and get paid cash for old cell phones, tablets, even calculators. Company founder Jason Li, makes his pitch to the Sharks in episode 521 – the young entrepreneurs special – on March 14. As a high school senior, Li is the eldest of the entrepreneurs appearing in this episode. He hopes his advanced years and wisdom help him get an investment from one of the Sharks.
Finding a place to recycle electronics can be very difficult sometimes. There re all kinds of nasty things for the environment in old electronics, so proper disposal is important. Many places you go to recycle electronics charge a fee to do so, IReTron actually pays YOU cash for your old electronics. They refurbish and re-sell them. Presumably, that's how they make money.
Everything is done through their website. Simply log in, pick what kind of product you want to recycle and they'll give you a price (my old Blackberry Curve was worth $22). If you like their price, they send you a pre-paid shipping label via email and you ship your old electronics off to them. In a few days, they send you a check or deposit the money into your PayPal account.
Would I Recycle Electronics with IReTron?
My answer to that question is a big YES! They make it real easy to recycle electronics with them, so it's a no-brainer. This is a service that could really take off; Li better have his website cranked up good, because IReTron is gonna get slammed when they air. I only wish they took old TV's – it cost me $100 to get rid of four old TV's last spring!
Li isn't only in it for the money, he really cares about creating a green way to recycle electronics. By repurposing old products for resale, it's a win-win: you get cash for old stuff you won't use and somebody gets an inexpensive, albeit used, product at a good price. Li claims he has around 1,000 customers in his first year of business, so while it's still a small business, he has proof of concept. I am IN!
Do the Sharks Recycle their Cash and Invest?
Li will need to impress in the Shark Tank. He has a great concept, but I have to believe it needs a TON of capital to scale it up and "go big." There has to be a fairly large time gap between paying people for their old electronics and getting paid for selling the refurbished products, plus the shipping costs add up fast.
That said, if he's impressive, there will be a few offers. I don't think Barbara or Lori bite, but Robert, Mr. Wonderful, or Mark will. I believe Mr. Li leaves the Tank with an investment. IReTron is hiring and the website says the company is "rapidly expanding." A Shark investment is just the thing a business like this needs: a steady source of cash to manage growth and the star power to get the word out. Look for IReTron to be one of the season five success stories.