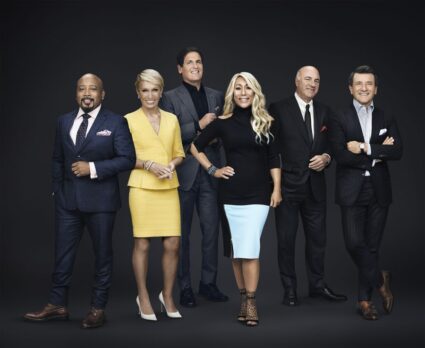 ABC has announced that they are casting for Shark Tank season 14. If you think you have the next great business idea, this could be your chance. The odds are not the best that you'll be chosen. Usually 40,000-60,000 people apply to be on the show, but only about a hundred and thirty are chosen to tape in LA. Some of those that tape don't even make it on the air!
Casting is done three ways. You can fill out an application, attend an open call or be recruited by a producer from the show. The producers look at Kickstarter and IndieGoGo a lot to find interesting businesses. They also watch the news wires for stories about businesses that would be a good fit for the show. There are even some contrived businesses that appear purely for entertainment value.
Get on Shark Tank Season 14
If you think what your business has what it takes to be on Shark Tank season 14, the time to take action is NOW. The recruiting and vetting process usually occurs in February through early April, then they start whittling down the applicants to see who will ultimately be invited to tape a segment. Those lucky business owners will fly to LA and tape anywhere from June to September, depending on the Sharks' schedules.
No open calls have been announced yet, but it's never too soon to fill out that application. You can read about the casting process on our Auditions and Casting Information Page or go directly to the ABC application page. For the foreseeable future, there will be no open calls due to the ongoing Covid-19 pandemic. All casting will be done virtually until further notice.
If it's been your dream to be on Shark Tank season 14, it's time to get started. What are you waiting for?!