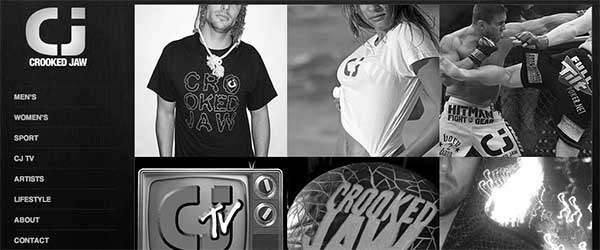 Craig French, founder of Crooked Jaw clothing landed an opportunity to pitch the Shark Tank investors. He made an impact as all the Sharks liked him personally, but with only $5,000 in sales, the company didn't have the proof that investors look for.
He attended his first trade show and didn't come home with any orders, which Daymond John said was the kiss of death for clothing lines. He did have a story that led Barbara Corcoran to believe that Daymond John would be in on the deal, but ultimately he said he was out.
The company came about after Craig French broke his jaw in a game of LaCrosse. He and his friends decided to brand the Crooked Jaw name. Since that time Craig French decided to work his company and live at home, focusing all of his efforts on building his business.
Unfortunately, Daymond John said, "You're nobody to everybody, and for that reason I'm out."
I checked his business out now that it's a few years later. All I've been able to find for the Crooked Jaw company is a shell website that links into his Facebook fan page. The Fan Page only has just a handful of fans. The business appears to have gone no place fast.
Craig French and Crooked Jaw said he landed a deal after being on the show with a major retail chain. He also stated that he got over 50,000 visitors to his website after the show, but he never said how much he sold after the show.
I'm surprised that the Sharks didn't hit him hard on his evaluation, but I think it's because they liked him personally. Entrepreneurs going on the show should learn from this lesson. If they like you they are going to go easier on you, if they don't, they are going to hit you hard on what you value your company at.
We'll let you know if we learn anymore about Crooked Jaw.