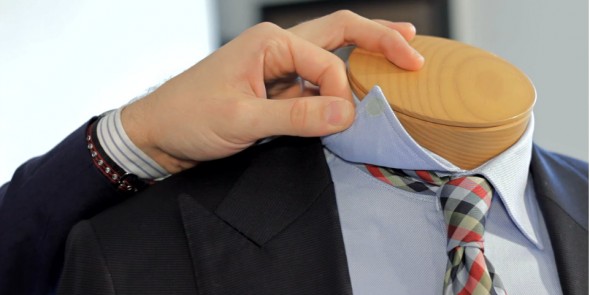 The Fashion Anchor came to my attention through a Shark Tank networking group. Entrepreneur Jon Yeazel applied for Shark Tank, but he's not telling whether he made the cut or not! I like to showcase "Shark Tank worthy" businesses and products when time allows, so I had Jon send me some info on his unique product: The Fashion Anchor.
Basically, what it does is keep your collar straight with a simple adhesive disc. It kind of reminds me of Wurkin Stiffs from season 3, but without the magnets.
Fashion Anchor Keeps Things Straight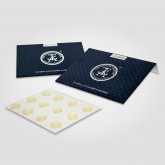 Necks and Balances has announced their new line of collar stays for men's dress and casual shirts.
The Fashion Anchor is a new product from Necks and Balances that uses a patented adhesive technology to provide control and security to men's clothing and accessories. These dual-sided adhesive discs are perfect replacements for metal collar stays and tie clips that are traditionally used to manage men's formal and casual wardrobes. Each anchor is a 1/211 disc of our patented adhesive formula and the anchors are available in packages of 12 or 36.
One of the most important features of The Fashion Anchor is that the patented adhesive formula leaves no residue behind after it is removed. The adhesive will bind to delicate and fine fabrics and does not damage them. The Fashion Anchors come off cleanly by hand or in the washing machine with no mess. They come packaged in a business card inspired box and individual anchors can easily fit into your wallet for use on-the-go.
Necks and Balances is a Men's fashion consulta­ tion and accessories company headquartered in Chicago, Illinois. The product was launched in the summer of 2012 via Kickstarter.com where it received over $10,500 in funding.
If Jon and the Fashion Anchor make it into the Shark Tank, we'll be sure to follow-up! In the meantime, you can learn more at www.thefashionanchor.com.