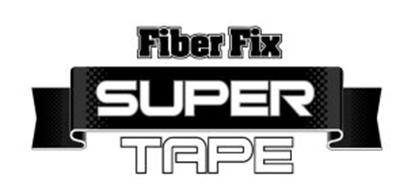 Fiber Fix is truly a home repair break through product. It's one of those products that has an "As Seen on TV" feel to it, but it's not your typical junky, fad product. FiberFix is basically duct tape on steroids; it's a tape that can fix just about anything from a broken pipe to the spoke on a bicycle. Anybody who's ever repaired something with duct tape will want some Fiber Fix in their home.
Spencer Quinn and Eric Child invented Fiber Fix to have the ease of duct tape with the strength of the strongest epoxy, without the mess. The result is a repair tool – yes I'll call it a tool – that has the potential to change the way people fix stuff in and around their home. They are pitching during an episode that ABC says an entrepreneur "breaks a Shark Tank record and accepts an unprecedented amount for a deal."  My money is on Fiber Fix.
My Take on Fiber Fix
There's an old joke that says "the only two things you need in your tool box are WD-40 and Duct Tape." I, like many other red-blooded American men, have fixed more than my fair share of stuff around my house with duct tape. I actually temporarily fixed a sink drain with duct tape once and I've used it for more things than I'd care to list here. Admit it, if you're reading this, you've fixed something with duct tape!
When I first looked up FiberFix, my immediate reaction was, "I NEED this!" I've seen a lot of products on Shark Tank that I want, but this is the first product I can honestly say I must have in my home. If it works as advertised, and the many reviews I've read online say it does, then no homeowner should be without it. It's a game changing product.
Will Sharks be stuck on Fiber Fix?
Unless Quinn and Child are completely of their rockers with their pitch, they should have serious blood in the water during their pitch. If Fiber Fix doesn't result in a feeding frenzy, I will be very surprised. From the looks of their website, they appear poised to run an infomercial-type spot. The product is already for sale on Amazon and is selling quite well. With a little Shark help, this could go global overnight!
I think every Shark will want a piece of Fiber Fix and we could see the first all-out bidding war of season five. Any Shark should see the benefits of this product and how it could make everyone involved millionaires overnight. They just revamped their website and it has that "Shark Tank look" to it. I am solidly "IN," along with a case of WD-40!