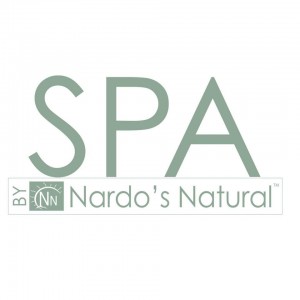 Updates and follow-ups are a big part of the Shark Tank. Every week, usually after the first pitch, there will be an update on an entrepreneur that has appeared on the show. The update segment isn't always about a business that got funded, either. There have been many follow-ups on companies that did not get funded in the Shark Tank, but have gone on to achieve success. To be fair, the update segments always feature feel-good, success stories, but they still provide an uplifting glimpse into the spirit of entrepreneurship and the power of Shark Tank as a vehicle to drive awareness to growing businesses.
Nardo's Naturals, the all natural, organic skin care company started by the four Mastronardo brothers that was funded in season three by Barbara Corcoran hasn't had an on air update yet, but I wouldn't be surprised to see them in one before the end of Shark Tank Season Four. Not only have the Nardo boys continued to grow their green business, they added a muscle rub product earlier this year and secured Tampa Bay Rays stud pitcher David Price as their endorser. They also opened a full service day spa in St. Petersburg, FLA this month. I caught up with Kyle Nardo last week to get the scoop on Spa by Nardo's Natural.
Nardo's Full Service Day Spa
After he got done ribbing me about the Red Sox' horrible season, Kyle gave me the update on how the brothers came to owning a retail spa. "In the beginning, we were focused on wholesale, but we wanted more of a presence in the community. We were selling to this spa for a year and a half, and an opportunity presented itself. It allows us to be in the public eye plus we can use our products and test out new stuff. It's a full service day spa, we have professionals at the spa to care for the customers."
When Kyle said the full service day spa offers it all, he wasn't kidding. They offer massage, Swedish hot stones, facials, manicures, pedicures, and when you're done being pampered, you can kick back with a fresh fruit smoothie! "Being in the business," he continued, "assures us we have lots of applicants, and being on Shark Tank has opened doors and created opportunities. We still have other spas selling our products too.
Will the Nardos have an update segment?
I was curious as to how the Nardos came to getting in the full service day spa business, was it Barbara's idea? "No, it wasn't Barbara's idea, it was a brothers thing. We wanted to prove to her we could do it. We actually brought her in on this, that was also a brothers' decision. Like I said, it was a good opportunity that presented itself. You have to re-invent yourself sometimes."
"We have not been contacted by ABC about an update, but we'd love to have them follow-up with us. Being on the show is responsible for the progress we've made; it's pushed us forward by four years easy. Shark Tank got our foot in the door, now we have to run through it!"
I certainly wish Kyle and his brothers well in their new venture. When I'm in Florida next spring, I'm going to bring my wife by for a little pampering. In the mean time, I'll be watching the schedule for an update on Nardo's Natural.