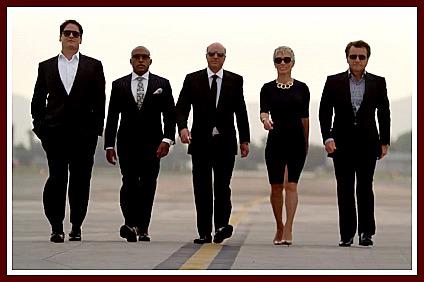 Two extra episodes of Shark Tank will bring eight more entrepreneurs into the Shark Tank Season Four series. The show has blown away the competition on Friday nights in the fall TV season. The popular venture capital game show has been a ratings bonanza for ABC in a usually tepid time slot for network television: Friday night. The network hopes to continue the Shark Tank's momentum by adding two new episodes to the season four line-up, bringing the total to 24 episodes.
Besides adding two extra episodes, ABC is moving Shark Tank to the 9 PM slot beginning on November 2 when Family Guy creator Seth MacFarlane appears to help a friend pitch a better fly trap. This writer likes the 9 PM slot as it will give me a bit more time to settle down after scrambling around on Friday evenings. Apparently the plethora of celebrities that have appeared this season have helped boost the Shark Tank's ratings 13% with all viewers and 17% in the 18-49 year old demographic.
Whether viewers tune in to see the sharks fight among themselves or they enjoy the constant parade of new and innovative businesses that appear each week, they are sure to appreciate two extra episodes of Shark Tank.
ABC claims more than $26 million has been offered to aspiring entrepreneurs up to this point in time. There will be $12.8 million in offers during season four alone.
Two Extra Episodes Offer New Hope
Perhaps the biggest winners in the addition of two extra episodes are the eight entrepreneurs who were told they didn't make it after taping; now their segments will air and their businesses will get great exposure from the power of Shark Tank.
The Sharks won't be changing this season. Mark Cuban, Robert Herjavec, Daymond John, and Kevin O'Leary will be the four horsemen of the Apocalypse each week with woman entrepreneur millionaires Barbara Corcoran and Lori Greiner trading places for the fifth (and fairer) shark slot.
The move to the 9 PM slot will make room for a lead in of two sitcoms: "Last Man Standing" and "Malibu Country." ABC hopes Shark Tank viewers will tune in early to give the new shows some legs. Two extra episodes couldn't hurt that plan.