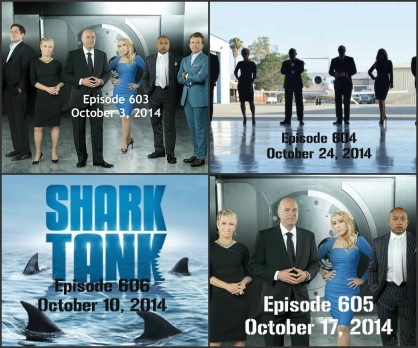 ABC has new Shark Tank shows on a brief hiatus as they dish up 4 January re-runs for fans. Basically, between Friday, January 23rd and Sunday, February 1st, Shark Tank fans will get January re-runs of all the October shows. ABC has a special Tuesday night Shark Tank and a double header scheduled on Super Bowl Sunday night.
This isn't the first time ABC has fed us January re-runs, they did it the past two years. The one thing I can't explain is why air on Tuesdays? Doing that puts ABC's "newer" Shark Tank Episodes up against the syndicated #SharkTankTuesdays on CNBC. Could ABC be testing a new time slot? CNBC has big success on Tuesdays, maybe ABC wants some of that ratings pie.
There's also rumors about a "Beyond the Shark Tank" update style show, maybe they're looking for a good time slot for that. Whatever their reasons, the Shark Tank "brand" has really taken off. The many success stories the show has spawned has injected some life into entrepreneurship.
January Re-runs Schedule
Episode 603 on Friday, January 23 at 8 PM
Episode 606 on Tuesday, January 27 at 8 PM
Episode 605 on Sunday, February 1 at 9 PM
Episode 604 on Sunday, February 1 at 10 PM
When the new shows return, rest assured that Shark Tank Blog will have all the information on the businesses appearing. While mired in re-runs, I will be attending a trade show and doing some updates on past businesses. There are still 13 more new episodes for season six, so there's a whole lot of Shark Tank coming our way before the summer!
Related articles across the web