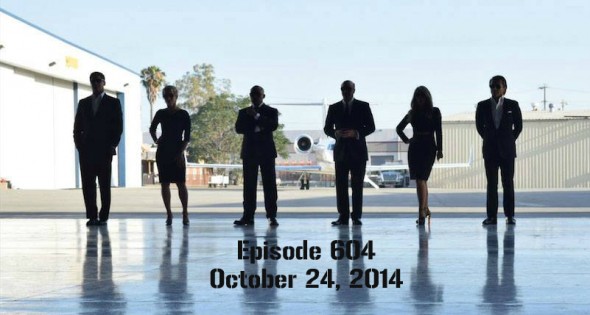 Shark Tank episode 604 has four new businesses seeking an investment from one of the wealthy investors. Justin Fenchel, Brad Schulz, and Aimey Steadman bring boxed wine with a beat into the Tank when they ask the Sharks to quaff off a piece of BeatBox Beverages. Proud Wisconsin native Curt Campbell pitches the Oilerie, his olive oil "bar" franchise. Josh and Sara Margulis introduce crowd funded honeymoons with their free honeymoon gift registry service called HoneyFund. Phil Reitnor and Jason Friedburg want a Shark partner for EmergenSee, their app that turns a smart phone into a personal security device.
An additional segment appears on Shark Tank in this episode featuring Jimmy Kimmel. He's pitching a product the producers are keeping under wraps, but ABC says it's "a product destined to change the future of fashion." Jimmy will pitch during episode 604 and the Sharks will reveal whether they are IN or OUT on Jimmy Kimmel Live, Monday, October 27, 2014 at 11:35 PM on ABC.
Kimmel's product is called Horsepants – the future of equine fashion. He trots out a horse wearing pants and asks for $500K for 10% of the company and says they could go from zero to $700 billion, but we'll have to watch Jimmie to find out if he gets a deal!
Which businesses will catch a Shark?
Charles Michael Kim did a million dollar deal with all five Sharks in episode 505 of season five for Breathometer, the smartphone breathalyzer app.  In an update in episode 529, also in season 5, Kim revealed the Shark Tank effect left his company struggling to fulfill orders after the onslaught of web traffic his appearance created. Breathometer ultimately righted the ship and did millions in sales. We'll see what's happened since in episode 604.
There are 28 Shark Tank Episodes for Season 6. This season features the six "regular" Sharks and a host of other surprises. Casting is currently closed, but it never hurts to get a head start on season seven! If you would like to appear on the show, check out our Auditions and Casting information.
Episode 604 – The Shark Investors and Entrepreneurs
The Shark Tank Episode 604 entrepreneurs will make their best pitch to the panel of five Shark investors who will use their own money if they choose to invest. The Shark Investors negotiate on the spot without any previous information, which differs from typical negotiations between venture capital investors and entrepreneurial start-ups.
Companies pitching the Shark Investors must go through a rigorous due diligence process before an on-air deal is completed. Shark Tank Blog follow ups help you keep track of the companies that end up successful and the ones that don't complete their deal.
Thank you for reading SharkTankBlog, the number one site for Entrepreneurs, Investors and Fans. Our content updates multiple times day, giving you the latest information on Episode 604, Season 6, and all other seasons and episodes.