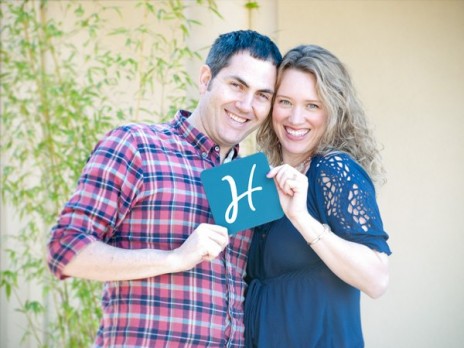 Josh and Sara Margulis pitch Honeyfund, an online wedding registry soon to be married couples set up when saving for a honeymoon, in Shark Tank episode 604. The Margulises started Honeyfund back in 2006 when they wanted to have their wedding guests contribute to their honeymoon instead of giving gifts. They didn't find any websites that met their needs, so they created their own.
The way it works is much like a traditional wedding registry, couples set up their vacation, then "register" it on Honeyfund. Wedding guests can then make cash contributions into a Paypal account towards the cost of the honeymoon. Think of it as crowd funding for a honeymoon!
The site is free to use, but Honeyfund offers several upgrade packages that range from $19.99 to $99. The upgrades allow for more customization. More "traditional" gift registries can be linked to your Honeyfund site, too. Honeyfund makes their money from the upgrade packages and advertising. To date, Honey fund couples raised over $230 million.
Josh and Sara have a "sister site," called Plumfund, which is a more traditional crowd funding site – kind of like Kickstarter. People can raise money for anything from a school sports team to a new bathroom to a new business. It's unclear whether Plumfund is part of the Shark Tank pitch.
The Margulises are likely seeking a Shark to help them scale up and further monetize the site. Will a Shark wed this business and invest?
Honeyfund Shark Tank Recap
Josh and Sara enter seeking $400K for 10% of the business. They explain their service with the help of a big screen TV and call their service "crowd gifting." Then they hand out coconut drinks and toast to success. Up to this point, they've raised over $200 million for their customers. They make their money on a split of the transaction fees with PayPal; they get a special cut due to their transaction volume. Last year their revenue was $987K with a $217K profit. They tell the Sharks customer acquisition is $0.88 and each customer is worth $9.
Mark thinks the sales are low, but Josh and Sara explain it's been a lifestyle business to this point. They introduce their other site, Plumfund, and other sites that target gift niches. They also want to go for the Spanish-speaking market. Mr. Wonderful questions their valuation and says he thinks customer acquisition costs will rise.
Lori thinks Crowdfunding is crowded and she goes out. Mark thinks their plans for scaling up isn't good enough; he thinks the business is on auto pilot and he goes out. Robert thinks they're monetizing it the wrong way and wants to create transaction value. He thinks he can help and offers $500K for 50% of the business. He says he's their guy.
Mr. Wonderful offers $400K for one-third of their transactional revenue until he gets three times his money back. Mark LOVES the deal and actually compliments Mr. Wonderful, but Robert says it's a bad idea. Barbara jumps in and offers $400K for 30%, Robert matches it. They ask Robert to go to 25% then they take Kevin's offer!
The result: DEAL with Kevin for $400K for three times return from the transaction revenue. The Margulises think they got the  "best deal ever from Mr. Wonderful."
Honeyfund Shark Tank Update
In a season 7 update in episode 703, Honeyfund appeared with Mr. Wonderful in Nantucket, where he officiated a wedding ceremony. Mr. Wonderful announced the creation of his "Something Wonderful Platform" where he hopes to package his Shark Tank businesses into a wedding industry sales and marketing entity he wants to grow to the hundreds of millions of dollars. Other businesses present in Nantucket include Bottle Breacher and Wicked Good Cupcakes. Josh and Sara say since partnering with Kevin, they've done $630K in sales!
In Beyond the Tank episode 206, more challenges face Honey Fund – challenges that have Mr. Wonderful in a fit. Read about it HERE.
In season nine, Honeyfund gets an update segment in episode 920. They recently began offering an affiliate program to drive sales and there's sure to be more news too.
The company makes its money from advertising, as an affiliate network for travel agents, wedding planners and other wedding industry partners.
In 2017, they moved the business to Clearwater, FL. In 2020, the couple split up and Sarah continues to run the business. As of August, 2021, she raised $1,057,877 on Start Engine, selling shares in her company. Lifetime revenue for the business is $20 million. In January, 2022, they tendered a second equity crowd funding campaign on StartEngine with a goal of raising $3.9 million; it only raised $481,668. As of September, 2022, they've raised over $700 million in donations for newlyweds and annual revenue is around $3 million per year.
In November, 2022, the company announced a new addition to its platform. Couples can create their own crowdfunding Honeyfund website that will grow throughout the relationship. Beyond the honeymoon, couples will be able to use their personalized site to power not just the honeymoon, but the "happily ever after" and beyond – events like babies, home purchases, anniversaries, even unexpected hardships.
Posts About Honeyfund on Shark Tank Blog
Sara Margulis at Affiliate Summit West
Honeyfund Information
Video