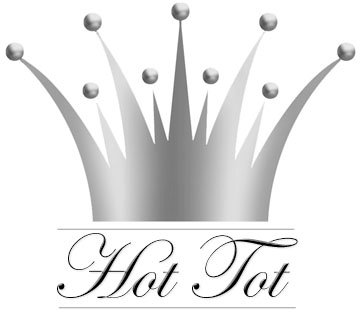 Kids hair care products entrepreneur Megan Gage got concerned about nasty chemicals and over powering scents she found in her kids' shampoo bottles. She wanted kids hair care products that were safe, natural, and chemical free, while still making her kids' hair look "fabulous." That's how Hot Tot kids hair products was born.
Megan, a former social worker, and her husband, rolled up their sleeves and began working with a cosmetics company on formulas for all natural kids hair care products. When they arrived at a workable formula, they started selling! Hot Tot's mission is to make safe and naturally based, salon-quality, kids hair care products while using eco-friendly business practices as an example to children everywhere. They even give a portion of their profits to children's charities.
Kids Hair Care Products Marketplace
As a very bald(ing) man, I don't pay too much attention to hair care products of any kind; that's my wife's department! Even without my participation in this industry, hair care is a multi-billion dollar business. Most of the big players in the mass consumer market are HUGE corporations with multiple brands aimed at different market segments. There are also many "boutique" style salon products, aimed at a more discerning clientele; this is where Hot Tot appears to be positioning its brand. As far as I can see, Hot Tot is a trailblazer in the salon quality kids hair care products market.
Megan's vision for Hot Tot as a company goes well beyond hair care. She has a very noble mission: she wants kids to be "stylish from the start and grow into confident individuals" and she honestly believes "that a key element to true beauty is a kind and giving heart." While Megan's values are clearly in the right place, the real questions from the Sharks will be more grounded in traditional business barometers like sales and margins.
Do Sharks Care about Hair?
Mr. Wonderful, as a fellow "follicly challenged" individual, is sure to be the recipient of at least one hair joke during the Hot Tot pitch. He will also undoubtedly caution Megan on how easily she could be crushed by larger players in the hair care space. What the other Sharks think and do will ultimately come down to the deal on the table. If the sales numbers, valuation and plan for growth are sound, there could be interest.
The specter of the $1 million dollar offer from Lori Greiner and Mark Cuban is hanging over this episode, so Hot Tot could be the recipient of this investment. Their products will appeal to folks concerned about what is in most of the kids hair care products out there. The "green business effect" will also be a factor in this pitch. Hot Tot has a very stylish website, distribution on Amazon, dozens of positive media mentions, and lots of testimonials; it's clearly a company that knows how to market its product. Hot Tot is a product that is creating its own niche in a very niche-centric market; the question is will the Sharks think it's a big enough market segment to invest in.
While I'd like to say I love Hot Tot, as a bald guy, "I abstain!"