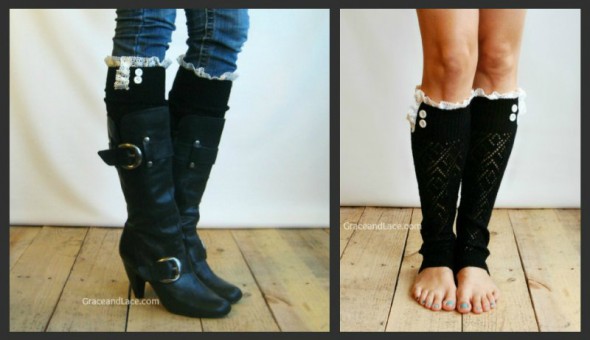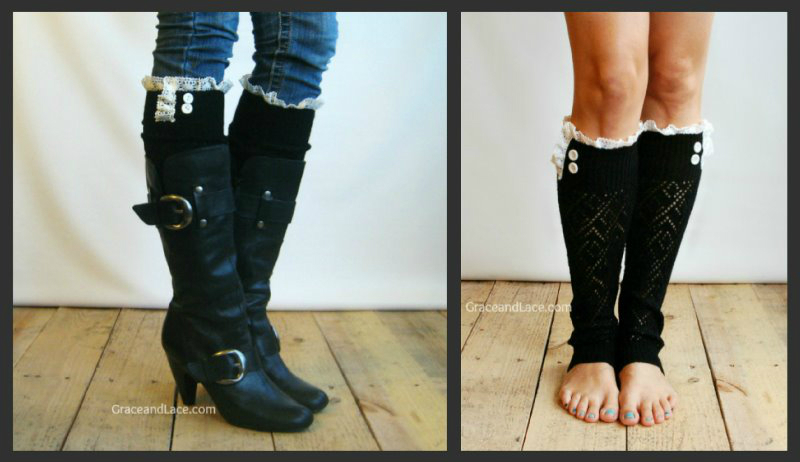 Grace and Lace is a line of knee high boot socks that husband and wife entrepreneurs Melissa and Rick Hinnant introduce to the Sharks in episode 511. The back story on how this business got started is touching and heart breaking: Melissa learned to knit while on bed rest back in 2001; her premature daughter didn't survive due to underdeveloped lungs. She calls the knee high boot socks Grace and Lace because they are made with "His Grace and a lil' lace." Melissa sounds like a remarkable woman. To be able to take such a heart wrenching tragedy and turn it into a successful business takes a strength and sense of purpose most entrepreneurs don't have, and they're a group with a pretty strong sense of purpose. The segment has the potential to be a real tear-jerker; I hope the producers handle it with the dignity the Hinnant's story deserves. As for the business, Grace and Lace has been cranking out knee high boot socks since 2011. Melissa honed her knitting and crocheting skills over the years and when people kept asking her where she got her knee high boot socks, she did what any self respecting entrepreneur would do – she started a business!
I Don't Wear Knee High Boot Socks, but I Love someone who does!
My wife looks fantastic in blue jeans and boots; there's something about the blond hair, blue eyes, and jeans that sends my heart into a flutter. Add boots to the equation and I am mere putty in her hands! When she kicks the boots off to reveal sexy, lacy boot socks, I am completely done. It's a look I adore. Lots of women find it a good look too and accessorizing that pair of boots with functional and sexy socks seems like a natural. My wife owns several pairs of knee high boot socks to go with her different pairs of boots, I'll have to see if any Grace and Lace products are in the drawers. There are other young women in my house with these too. My college girl will like the NCAA licensed socks for her Alma Mater! I am thinking knee high boot socks for stocking stuffers; I like this product and I like how the Hinnants approach their business. Deal or no deal, they're winners.
Will the Sharks Sock it to Grace and Lace?
The Sharks will find out Grace and Lace grew rapidly in the past 2 years. They sold over 50,000 pairs of their knee high boot socks; that scrubs out to over $1 million in sales! They have a design studio, employees, and, as Melissa says, they're "a real business!" With numbers like this, the Sharks will certainly be circling. It's too bad Daymond isn't on the panel this week, Grace and Lace seems like something he could blow up. The other Sharks will like the numbers though and I think the Hinnants will field multiple offers. Expect heavy traffic to the Grace and Lace website on the 22nd. I am "IN" with a pair of Milly Lace boot socks for my blue-jeaned beauty!