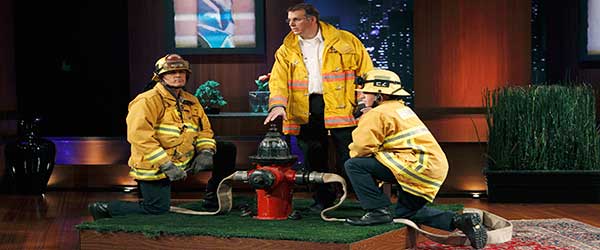 Mark Cuban, the Billionaire Shark Tank Investor, dumped his deal according to HyConn Founder, Jeff Stroope. Stroope's Facebook page claimed, Mark Cuban's "ego" got the best of him during negotiations and backed out when he realized what he had done. Stroope said when it was time to come up with the money, Stroope states, "Mark Cuban started changing the deal".
Mark Cuban has not publicly commented on the deal. Stroope's newness to deal making with investors proves he lacks understanding of the due diligence process. Entrepreneurs learn this lesson through hard knocks.
So what happened between Mark Cuban, and HyConn founder Jeff Stroope? Stroope hints, Mark Cuban concluded licensing the design to another company is the best strategy to bring the quick-disconnect hose fitting to market. It would reduce the cost and increase the profit margin. Apparently, Jeff Stroope disliked Cuban's new strategy, forcing entrepreneur and investor to part ways.
Jeff Stroope would no longer be needed with a licensing deal, making the Mark Cuban deal less appealing.
The deal does not end with Mark Cuban. Another company, 101 Ventures, supposedly took an Equity position after the Mark Cuban deal fell apart. This company claimed that they were taking it to manufacturing according to a July 2011 press release from Innovate Arkansas, an economic development organization working with HyConn, but that is not happening, at least yet.
Shark Tank would be that better if Mark Cuban and other investors would come on and explain why they did not do the deal. It would make for fascinating reality TV, and it would help entrepreneurs have a better understanding of what investors are thinking when they change their mind.