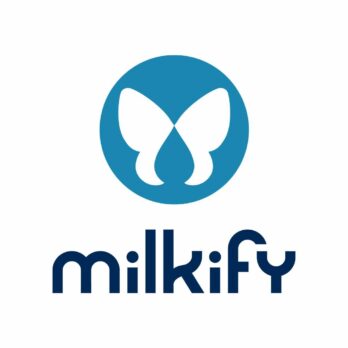 Dr. Berkley Luck created the process for Milkify freeze dried breast milk after she had her first child. She wanted a shelf stable way to store her "liquid gold." As a doctor, she knows that breast milk is better for babies than formula – it helps their immune system. The problem is, breast feeding isn't always possible for any number of reasons. That's why many moms pump and freeze breast milk.
Freezing can be cumbersome and messy though, that's why freeze dried breast milk is becoming a popular option. With Milkify, you ship your breast milk to them and they return it to you in freeze dried packets. Dr. Luck spent ten years in laboratories before starting Milkify. That time in the lab taught her how to create a patent pending process that touchlessly produces the freeze dried breast milk powder. The powder has a shelf life of three years and all the nutrients are intact in this form.
Milkify isn't the only company that performs this service, there are at least four others. All are comparably priced. Milkify charges $79 for 40 ounces of freeze dried breast milk; that's comparable to the same amount of infant formula. When she ptiches her company in the Shark Tank, Dr. Luck will likely be using the cash to build out more lab machinery.
My Take on Freeze Dried Breast Milk
When my kids were little, I didn't know freeze drying breast milk was an option. If I did, we would have saved a fair amount of freezer space. While some people opt to purchase their own freeze drying machine and do it themselves, most will prefer the convenience of Milkify's service.
The one problem I have with this concept is the shipping costs. In some instances, shipping is more than the freeze dried milk. This essentially doubles the cost, which could be a problem for some consumers. Other than that, I think Milkify has a winning business.
Do Sharks Like Milk?
Obviously good sales numbers and a sound business model will impress the Sharks, but there is one big objection looming with this pitch: it's not really proprietary. While Dr. Luck has a patent pending on her specific freeze drying process, there are other companies performing this service. The barrier to entry is relatively low too. Freeze drying machines are a few thousand dollars, so anyone could do this.
What Dr. Luck needs to do to set herself apart from the competition and other would-be start-ups is how her process is better. If she can do that and shecomes in with a good valuation, she'll field an offer or two. If she can't, this pitch is dead in the water.