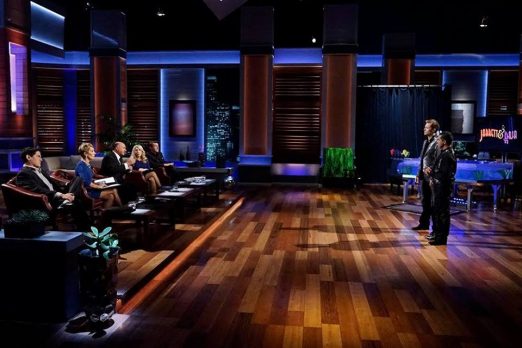 Jarret Parker and Raja Rahman hope the Sharks will back their magic, music, and comedy extravaganza, Miracles: The Show, when they pitch the idea to the Sharks in Shark Tank episode 723. The pair, also known as "The Magic and Piano Guys," have been wowing audiences all over the world since 2010. Their act is a mixture of classical piano playing and magic. One illusion has Raja playing piano while Jarret makes him "disappear." They also make an orchestra "appear" out of thin air and levitate Raja while he plays a grand piano.
The pair was a big hit on "America's Got Talent" back in 2012. The Julliard-trained performers have a long resume of performing on-stage "miracles," including partnerships with Cirque de Soleil productions. Their goal is to create a Las Vegas show they headline, called "Miracles: the Show." They likely need a Shark to back the enormously expensive endeavor of producing such an event.
My Take on Miracles: the Show
I love magic. I've seen Penn and Teller and David Copperfield live in Las Vegas and I've been to countless other magic shows by less well-known performers. Magic, when done well, is very entertaining and, from the looks of Jarret and Raja's past performance, Miracles would be very well done.
The problem I have, and its one the Sharks will have too, is it's hard to value the show as a business. Ticket sales drive Vegas shows and there's a lot of competition. I'd certainly buy a ticket to see the show, but I am not sure if I would invest. That said, their website says Miracles is "coming soon," so they may already have production in the works. I go to Vegas twice a year and usually take in at least one show. Miracles will be on my list of shows to watch for.
Do Sharks See the Magic?
I hope Jarrert and Raja perform an illusion in the Shark Tank when they appear. If they do, the Sharks should be impressed. It ought to be an entertaining segment. The problem is valuing Miracles as a business. Jarret and Raja can quote past ticket sales to the Sharks, but they can't offer anything but projections about their new production.
The Sharks didn't back Rick Smith Jr.'s Vegas Magic Show back in season three because he asked for too much money and the Sharks called him out on it. Smith was also seen as an "unknown" by the Sharks. Maybe Jarret and Raja's history of success can help overcome that objection, but it's a long shot.
I think the Sharks will like the show and the performance, but ultimately pass on the risk that surrounds a major Las Vegas production.