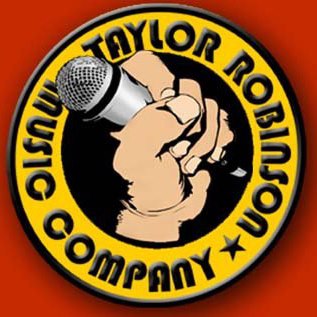 Say you want to learn an instrument and you're looking for music lessons – who do you call? Taylor Robinson hopes you call him, or one of his hundreds of nationwide instructors who give music lessons in your own home. Mr. Robinson hopes the Sharks like his music lessons business enough to further his nationwide reach in episode 524.
Taylor Robinson Music provides music lessons for  guitar, bass, drums, voice, piano, and other string and brass instruments. These aren't your daddy's music lessons – you'll learn to play from the heart, not from a book. All Taylor Robinson instructors are working, professional musicians who come direct to your home or conduct music lessons in one of Robinson's partner studios.
What Robinson did is create a network of professional musicians to provide music lessons and a mechanism to put instructors and students together. Pricing is reasonable – only $37.50 per hour (try to get a plumber to come to your house for that kind of money). All Taylor Robinson Music instructors go through a rigorous background and sex offender check, their website claims only 15% of instructors who apply become "TRMC Certified." He's been in business since 2005, so he must know what he's doing.
My Take on Music Lessons
I took guitar lessons as a kid. I can play a few chords, but I'm no Jimmie Page. All my kids took music lessons, too. I can tell folks from experience Taylor Robinson's music lessons are reasonably priced. My only concern is how well the instructors teach. Sure, they're all professional musicians, but are they professional teachers? It's an important distinction.
That said, I like the philosophy of playing tunes that interest the student and teaching "from the heart." Teaching what a student is already interested in eliminates a lot of the "push back" from music lessons. A lot of kids view music lessons as a chore, if they learn what interests them, it may help fuel their passion. Taylor Robinson isn't just for kids, they have many adult students, too. I could be a customer for Taylor Robinson if my 9-year-old stops playing sports long enough to have time for music lessons!
Will the Sharks Face the Music?
Other music instruction products fared well in the Shark Tank. Chord Buddy was a HUGE hit and Miso Music got a deal with Mark Cuban (though it appears they're in the burglar alarm business now). Taylor Robinson Music doesn't have any gadgets or apps, it's strictly a service that matches students with instructors.
The Sharks typically don't go for service based businesses, they like products. While Taylor Robinson Music is sure to impress the Sharks (he gets Kevin O'Leary to play a little guitar), my guess is they won't find it "investable."  I think they'll all go out, but they'll be kind.