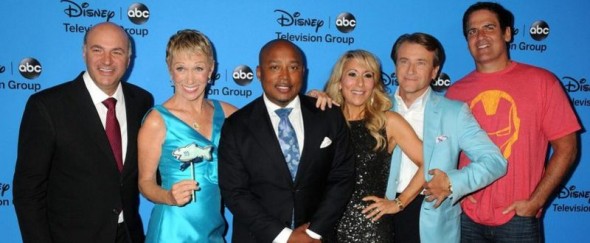 There's a special Shark Tank Thursday night show this week in addition to the regular Friday Show. ABC hints there will be more Shark Tank Thursday shows during sweeps month in May. In the past, ABC used Shark Tank reruns to plug-in scheduling gaps when a show got cancelled. Whenever they put it on, it gets ratings. They tested Tuesday nights during season four; now CNBC is killing the ratings with their syndicated reruns they dub #SharkTankTuesdays.
Shark Tank Friday became a national phenomena over the past few years as ABC and the show consistently win the time slot with increasing viewership on a near weekly basis. The show keeps winning new fans and is still gathering momentum.
Shark Tank Thursday for Season Six?
Thursday night is a big night for TV. Overall viewership is higher than Fridays and shows that have legs on Thursday nights are big earners for the networks. If the Shark Tank Thursday night airings this spring get good ratings, ABC could consider moving the show for season six. The network hasn't had a winner on Thursday nights for a number of years and a proven product like Shark Tank could anchor the fall Thursday night lineup.
CNBC used Shark Tank reruns as a lead in to their new business-based reality show The Profit, which is doing very well in the ratings. ABC knows they have a hit, they just want to be sure the show will do well on Thursdays before they commit to the change.
ABC is putting a high-powered episode on this Thursday. The "guy sharks" team up on a deal against the "girl sharks" in what the network calls a "gender based shark fight." This kind of fireworks will thrill fans and could lure in new viewers. The question looming is which business gets in the middle of the male vs female shark carnage?
I think they'd do better on Thursdays for "live" viewers than on Fridays since viewers in the key demographics (myself included) like to go out on Fridays. Even though DVR and on demand viewing is up, it's the key "live ratings" that drive up advertising revenue for TV networks.
True fans will watch Shark Tank Thursday or Friday nights (or DVR it), the real question is will a Thursday slot gain new viewers? We'll have to wait and see.