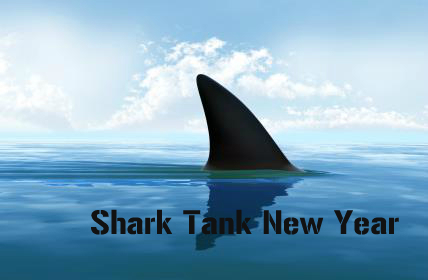 Shark Tank 2016 enters the New Year with two episodes in the first week. After several weeks of repeats, Shark Tank is back with a vengeance as the first episode, episode 713, airs on a special Tuesday time slot on January 5 at 9 PM on ABC.
Episode 713 features a fashion accessory that keeps neck ties neat and straight, ABS Protein Pancakes, a device that prevents stove-top fires, a heavy construction equipment adventure company, and an update on Cousins Maine Lobster.
Immediately following the Shark Tank 2016 premier is an all-new episode of Beyond the Tank. The first new show since last May has in-depth update segments on Lori's wildly successful investment in Scrub Daddy, Barbara's ongoing success story Grace and Lace, and Daymond John's mentoring of Matt Reed from Bee-Thinking.
More in Shark Tank 2016
Beyond the Tank returns on Thursday, January 7 with another new episode. Featured are updates on Simple Sugars, 180 Cup, Pet Paint, and Biaggi.
Friday, January 8 has Shark Tank right back in its normal Friday night spot with four new businesses and an update on Luminaid. Companies include Controlled Chaos hair care products for curly hair, "ugly" produce, ez pz place mats for kids, and a "dual purpose" breath spray.
One thing is certain, the Sharks are back and casting for season 8 should begin shortly. Watch for open casting calls in your area and never be afraid to submit an application to get on Shark Tank.
Join Shark Tank Blog as we continue to provide previews, reviews, interviews and updates on Shark Tank entrepreneurs that appear on the show. Shark Tank 2016 promises bigger deals, wilder businesses and a few surprises along the way. As always, Shark Tank Blog will continue to be THE SOURCE for information on the popular venture capital reality show.
Happy New Year!