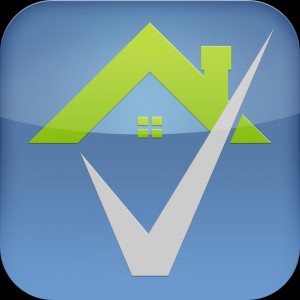 Revestor creator Bill Lyons pitches a new App that allows real estate investors to instantly calculate whether a property will be a profitable investment or not. Lyons hopes to score some investment capital of his own in Shark Tank episode 408. Barbara Corcoran returns for this pitch and her level of interest should be a good barometer of the viability of the Revestor App.
What is Revestor?
According to the website: "Revestor is a patent-pending real estate search engine for home buyers and investors to search the best homes for sale by the highest potential returns." The Revestor App is a real estate calculator on steroids that lets a buyer instantly see whether area rents will support a property's mortgage payments and other expenses. It also gives an instant cash flow or cap rate analysis for a given property. Revestor's search capabilities allow a user to instantly find properties in areas that are most likely to fit a set of user entered criteria. While the Revestor App was originally created with the buyer/investor in mind, Real Estate Brokers and agents can use it as a tool to help them organize research on properties for their clients.
Lyons claims he bought his first investment property at age 21 and soon learned the hard lesson of "caveat emptor" when he realized the agent didn't necessarily have his best interests at heart. He cut his teeth in telecom back in the 1990's and moved to the mortgage business when the internet bubble burst. He started Revestor in the once red-hot real estate market of his native San Diego back in 2010 because he saw a need for an App that combined a list of search functions surrounding real estate transactions. Revestor's coverage is rolling out in more markets every month. I assume the ultimate goal is to cover the entire nation.
Revestor uses a proprietary search algorithm to compile and analyze various data on any given property. Property information is retrieved from Listhub and Point2  and is integrating local MLS listings nationally. The App is currently free, but the Revestor website says "Premium Accounts are coming soon." Real Estate investors will be able to subscribe via a small monthly fee to get constantly updated data. He wants to further monetize Revestor with Real Estate related advertising. Lyons bootstrapped the business in the beginning, but he partner ed with Evolver, a huge App development company in Reston, VA, so there must have been some infusion of cash along the way.
Do Sharks invest in Real Estate?
On its face, Revestor looks like a very handy tool. I spent six years in the mortgage business and I have purchased a property or two in my days. My wife also manages a busy Real Estate office. We both think Revestor is an excellent tool. Mr. Lyons wants the Sharks to think the same thing.
Many technology companies have come into the Shark Tank and been sent packing because they don't have the cash or vision to move forward or they have gobbled up so much cash to get where they are; the Sharks don't like those scenarios. Revestor seems to have gone for slow, organic growth at the beginning. Lyons rolled out new markets as the business grew; he doesn't appear to have forced things. He probably has a nice chunk of his own cash in the business too; heck, if he was doing mortgages in San Diego in the early part of the century, he's sure to have made a pile of dough. I think he'll present a fairly lean and efficient business to the Sharks.
Barbara Corcoran is the obvious target here. Her high profile in Real Estate would lend instant credibility to Revestor. Even though Barbara tends to shun technology companies, specifically Apps, in the Shark Tank, she'd be crazy not to see the value of having such a tool with all that data at a Real Estate Broker's or investor's fingertips. There is an interesting testimonial on the Revestor website too:
 "Revestor helped me find properties in my area that could instantly become cash flow assets in my portfolio. What a great tool!"

-Barbara C.
"Barbara C?" File under "things that make you go hmmmm."
Any of the Sharks, with the possible exception of Daymond John, have some level of expertise in Revestor's offering, so if the numbers are good, I think there will be multiple offers. Revestor just announced the nationwide roll-out of the App on October 23, 2012, which says to me something happened to juice up their growth in the past 6-8 months. I would not be surprised to see Barbara team up with one of the boys on this one.