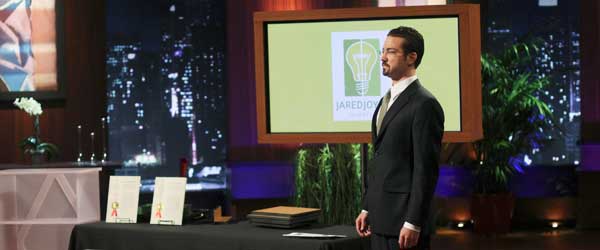 Shark Tank has funded businesses and given many other businesses a public relations and marketing boost that can't have a value put on it. Many past Shark Tank entrepreneurs have gone on to success and fortune, and many continue on that journey on a near constant basis.
Four former entrants into the Shark Tank are continuing to try to take their businesses to the next level by seeking funding from Mission: Small Business. This is a grant program sponsored by Chase and Living Social that will provide 12 small businesses grants of $250,000. Jared Joyce (5 Minute Furniture), Daniel Rensing (The Smart Baker), Steve Gadlin (I Want to Draw a Cat for You), Arlene Battishill (GoGo Gear), and Raven Thomas (Painted Pretzels) are all entered into the contest.
In order to be considered for a grant, a business must receive at least 250 votes. Once a business has their votes, the remaining businesses will be considered for grants according to the following criteria:
Solid business & management team/owner;
Well thought-out and feasible growth plan;
Likelihood to succeed within a two-year time frame;
Positive impact on local/relevant community (e.g. job creation, meeting an unfulfilled need, etc.) and demonstrated local support; and
Energy, enthusiasm, creativity and passion for your business.
The panel who picks the winning businesses will consist of "senior executives of Sponsors and other notable business executives." In addition to the cash, winners will get a complete Living Social program designed for them by the Living Social social media team.
I urge all Shark Tank fans to head on over to the Mission Small Business website and vote for each of these entrepreneurs. Whether appearing on Shark Tank gives them an advantage or not, at least fans of the show can help them get their 250 votes. Please go vote for Jared, Daniel, Steve, Arlene, and Raven NOW!
The voting ends June 30, so don't delay.