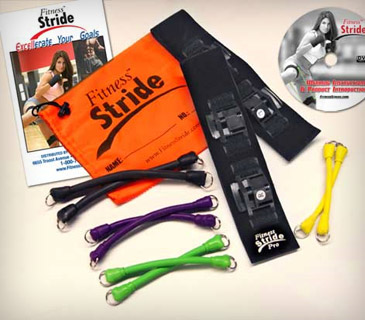 Shark Tank Entrepreneur, Stacy Erwin of Fitness Stride, Claims to hold a patent for his product. When He makes that type of claim on National TV the first inclination is to take him at his word.
You might even think that the television show checked out his story before putting him on, but it appears that similar products conflict with Erwin's Fitness Stride Claims. Several other fitness gurus have almost identical products.
I went to his site and a patent applied for appears nowhere on his site. I would think if he really did have a patent he would display it. He said he was in Foot Locker and other chain stores. I wonder if it was his product or a similar product.
I started to look into Stacy Erwin's claims when Trevor Theismann, another trainer posted a comment about his system, which is almost identical to Stacy's.  Trevor claims his company, "KBands doesn't need an overall (I think he meant overhaul) and features an experienced trainer".
After looking at his site, they both have the same marketing and branding issues. They don't have documented clinical claims.
After a search on Google, I began to discover more claims made by Stacy Erwin to other sites. He states he estimates he's put over $300,000 of his own money into developing the product.
I also found another interesting fact. At the end of one of those articles was a bunch of posts linking other companies selling almost identical products again, emphasizing the similar products conflict.
Is it possible that Kevin Harrington knew that there were multiple products already in the marketplace that were almost identical?
Does Stacy Erwin really hold the patent to this technology? If he does, what part of it is patented?
After seeing all the other products in the marketplace, I'm shocked that Kevin Harrington wasn't harder on him. Had Kevin O'Leary understood the market better, he would have been called out on the show.
Maybe Kevin Harrington could work on Stacy Erwin and make him a pitch man?