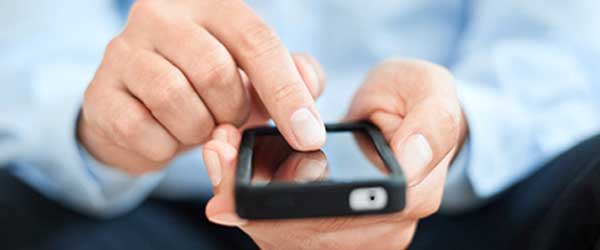 Unikey is a smart phone enabled "key" for your home; founder Phil Dumas brings his revolutionary technology into the Shark Tank this Friday in what appears to be the "hot product" of the season's final episode. The ABC press release for this final episode of Shark Tank states "The Sharks start a feeding frenzy for a chance to go into the residential lock business with a man from Orlando, FL who invented a way to incorporate the common key into a mobile phone."
"Feeding Frenzy" is pretty strong language, even for ABC's press releases (which tend to be somewhat dramatic). I can see why a frenzy would ensue, Unikey is a very  cool and convenient technology that has NO COMPETITION. What Unikey does is make your smart phone, combined with a proprietary lock set, into your house key.  It allows you to simply touch your lock (while holding your smart phone) and unlock your home. You can even send a "temporary key" to a service person or contractor, visiting friend, or anyone else you want to leave a key for. You can de-activate the temporary keys anytime.
Aside from being extremely cool, this is a tremendously convenient technology. No more lock outs or hiding keys for visitors. Access to your home is provided at the touch of a button. Home automation has been a big buzzword for many years, but has not come to fruition in the mass market. While Unikey is only providing one aspect of home automation, its aim is putting it into the hands of the masses for the one thing most Americans do: lock and unlock their front doors.
I can see why there would be a feeding frenzy for Unikey in the Shark Tank. This is a new idea with no competition. I am sure the usual questions about patents will arise, but I have to believe the upside for this business easily approaches hundreds of millions of dollars in sales- and that's just for the residential market. Using Unikey's technology for office buildings and other business locations could bring even more sales.
Robert Herjavec, Kevin O'Leary and Mark Cuban all own or have owned tech related businesses. They have even invested in some on the Shark Tank. The fact that Unikey is breaking new ground leads me to believe they are involved in the "frenzy."
It sounds like this is the pitch of the week, with or without a key, I am "in."