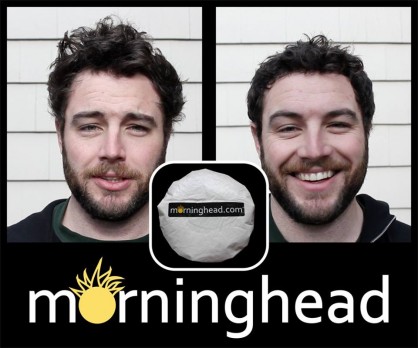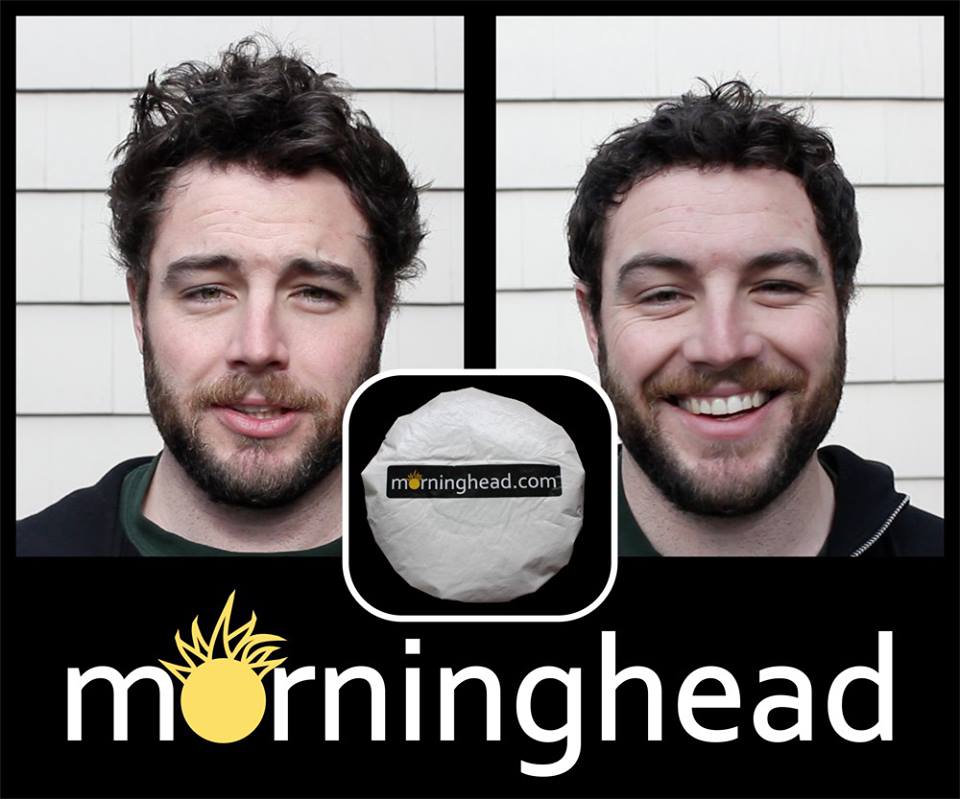 Max Valverde hopes the Sharks like Morninghead when he pitches it in episode 523 on March 21. Most people you ask would say they like Morninghead, until you explain what Max is talking about. Morning head is a cure for messy hair. Sometimes known as bed head or hat head, morning head is that misshapen hair you sometimes get. Max's invention fixes that without dunking your head under the faucet or shower.
It's a shower cap with super-absorbant material inside. Simply wet it, put it on your head, and rub. Your hair gets the right amount of moisture with no drips on clothing or puddles on the floor. Comb or brush out your hair and, VOILA – you're well-groomed and ready to go.
Valverde got the business started with a Kickstarter campaign back in February, 2012; he wanted $1000 and received over $6300! Morninghead is only $10.99 on Amazon or from the company website. Max is likely looking for a Shark partner to help with national chain distribution.
Morninghead Shark Tank Recap
Max brings Morninghead to the Shark Tank, looking for an investment of $25,000 in return for 20% of the company. He comes to the Tank with a classic case of "bedhead." He demonstrates the product, showing how his hair is smoothed and easy to comb out.
The Sharks share a laugh at the idea, but then Max reveals he's sold 7,000 in over 42 countries thus far. That news gets even Daymond John's attention. At the time the show aired, he'd sold $36,000 worth of Morninghead at $7.99 each, with a cost of $1.19. He's been in business for 18 months, making his numbers impressive enough to capture the Sharks' interest.
Max has been marketing Morninghead using his own website and videos he's produced, gaining 165,000 views on his own. If he were able to produce Morninghead caps in larger quantities, he could drop the price of production down to $1, increasing the profitability.
Who's In?
Kevin O'Leary advises Max to pursue his other inventions. Mark Cuban says that "if you had 3 different follow-up products," he'd be interested, but as it is, he's out.
Max responds that he's had requests for bulk orders and even a subscription based program.
Barbara Corcoran tells Max that she has a solution that rivals his product- a wet washcloth. She's out.
Daymond John believes it's "a good product" and that Max will "make some money and have some fun with it," but it's not scalable and he doesn't have anything to offer as an investor, so he's out.
Only Kevin O'Leary remains. He goes out immediately, calling the product "poopoo on a stick."
Max leaves the Shark Tank with no deal.
Morninghead Shark Tank Update
Although Max's Morninghead is still available online, the social media for the product went dark sometime in December of 2015. It seems that Max has taken Kevin's advice and gotten involved in other business ventures. He is now the CEO of a friend's company, FareHarbor, a niche travel booking site.
While Max's Morninghead caps didn't take off, his salesmanship, knowledge of business and of how to create a convincing presentation have paid off. Perhaps Morning head wasn't the idea that will launch his long-term success, but it seems he's exploring his options and coming out… I hope you'll forgive the pun…  ahead.
Max's wife has been running the business since 2014. As of June, 2022, she is still selling the product on Amazon. It's more of a novelty side business at this point as Fare Harbor is doing well. Max's friend sold the company to Booking.com in 2019 and Max stayed on as CEO. Morninghead earns Max and his wife less than $100,000 a year.
Posts About Morninghead on Shark Tank Blog
Max Valverde – Morninghead Pre Show Interview
Morninghead Information
Video