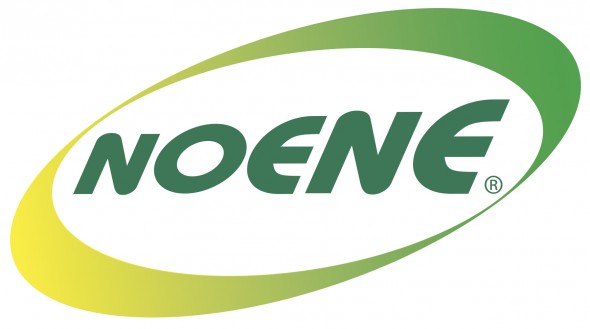 Former NFL linebacker Bryon Scott pitches Noene USA, a line of high tech, ultra shock-absorbing insoles in Shark Tank episode 624. As a veteran of the Atlanta Falcon, New Orleans Saints, Tennessee Titans, and Buffalo Bills, Mr. Scott knows something about absorbing shocks (and applying them). Scott is actually the US distributor for Noene, the insoles are made in Switzerland by the parent company. He got mentoring through an NFL seminar called "Investment for Impact" that is part of the NFL's program to help players adjust to life after football.
What makes Noene insoles so special is the proprietary material that make up the insoles. According to the website, "Noene is a type of rubber, which, thanks to its internal structure and special composition, has particular characteristics that make it very different from traditional elastomers." The insoles were originally made for workers in heavy industries; since it has such good shock absorption properties, athletes and dancers began using the product.
The Noene USA website sells two versions of the insoles: the "Invisible" and the "Dance Lite." A pair of Noene insoles runs from $30-$40. The business is unique to the Shark Tank – Noene USA is a sales and distribution organization, not a unique product or company created by the entrepreneur in the Tank. Mr. Scott likely hopes to leverage his celebrity as a former NFL star to create market share for the product. He likely needs a Shark to assist him with acquiring inventory and setting up distribution arrangements.
Will Neone USA absorb a Shark investment?
Noene Shark Tank Recap
Bryon enters seeking $100K for 10% of the company. He explains his product and demonstrates the difference between Noene and regular insoles. When he puts a piece of glass under the Noene insole and drops a bocce ball on it – the glass doesn't break and the Sharks are impressed.
He hands out samples and explains the insoles go under your shoe's insole. Bryon explains how he'll expand from insoles to tennis racquet grips and other applications. He explains he has an exclusive distribution agreement for the US and Canada. Byron buys the insole for $6 and sells them for $29. He has no sales yet because he only got the distributorship 6 months ago.
Mr. Wonderful says the valuation is too high. Robert doesn't think the story adds up, he's out. Kevin says he'd need 50% of the business, so he's out. Lori says she'll test the product, but she's out. Mark says he'll make an offer with "a lot of contingencies."
Mark offers $100K for 20% if Bryon can convince Daymond will come in with him and use the insoles in Daymond's Etonic shoe company. Daymond says he'll do $100K for 20% in addition to Mark's $100K for another 20% for a total of 40% for $200K. Bryon counters with $200K for 25%, Mark and Daymond counter with $200K for 30% and Bryon accepts.
RESULT: DEAL with Mark and Daymond for $200K for 30% of Noene USA
Noene Shark Tank Update
The Shark Tank Blog constantly provides updates and follow-ups about entrepreneurs who have appeared on the Shark Tank TV show. The deal with Mark and Daymond never closed. The company added the Multisole NO2, a thicker insole, to  the line. In September, 2020, the  business was acquired by Foot Solutions, Inc. for an undisclosed amount.
Posts About Noene on Shark Tank Blog
Noene Company Information
Video