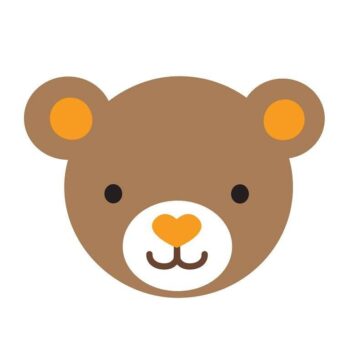 Sina and Nina Farzin seek a Shark investor for Oogiebear, their tool for picking babies' noses, in Shark Tank episode 1401. Nina, a pharmacist and parent of three, struggled to find a solution when her babies noses were congested. She invented a tool that lets parents safely pick and infant's nose to allow them to breathe freely.
Not breathing freely can affect sleep and appetite, so it's important to keep a baby's airways free. Breathing through the nose is an important component of breathing freely and the oogiebear helps with that. It's made of soft rubber and it's easy to clean. It can also be used to clean ears.
They also sell the oogiebear Bright – a tool with an LED light in it for picking baby boogers in the dark. They also sell balms, teethers, toothbrushes, and other products. Nina envisions a whole family of smart baby products in the future. You can find them at Wal Mart, Target, Buy Buy Baby and on Amazon. They want a Shark to super charge their growth. Do Sharks pick baby boogers?
Company Information
Video

Posts about Totes Babies on Shark Tank Blog
Oogiebear Shark Tank Recap
Sina and Nina enter the Tank and an "at home" segment rolls on the studio video screen. They are parents of three and their youngest didn't sleep well due to breathing issues. Sina is a periodontist and Nina is a pharmacist. Nina says she's a graduate of Shark Tank university. The business is a family affair and the kids help out with shipping and social media. They are "little Sharks in training." They're not just a product; their mission is to provide awareness of the importance of nose breathing. The couple wants a Shark to jump in and help them scale the business.
After the video, they say they're seeking $400,000 for 5% of their company. The Sharks gasp at the $8 million valuation. They ask the Sharks if they ever picked a baby's nose before. Babies can't blow their own nose and when they're stuffed up it's hard for them to eat and breathe. Their kids suffered from stuffed noses when they were babies, but all the products on the market were for wet mucus, not dry boogers. That inspired Nina to create the first baby booger picker.
She desined it to scoop and loop out boogers. A video of a very cute baby getting his nose picked is on the video screen and the Sharks chuckle. The bear head on the picker prevents parents from sticking it too far up the nose. Nina says whichever Shark "picks" them will help babies and parents breathe easier.
Q&A
Lori wants to know how they came up with the idea. Nina, as a pharmacist, knew there was nothing on the market like it so she came up with a solution. She says she's an "accidental entrepreneur." The Sharks have samples in front of them and Kevin wants to know what their other products are. They have the original oogiebear nose picker, the lighted oogiebear, the oogiebear toothbrush/teether and their version of the aspirator ball.
Barbara wants to know why Nina left the pharmacist profession to start this business. Nina's parents were disappointed, but Nina said to her husband she wanted to bring it to market. He replied "let's see you try." Mark says sometimes all you have to do is try.
Depending on the product, they cost $2-$4 to make and sell for $12.99-$24.99. The Sharks love the margins. The products are aimed at the 0-24 month age group. After that, kids can pick their own noses. She used the prototype on her own son until he was 5 years old.
oogiebear Numbers
To date, they've sold over $1 million units! Since starting the business in 2015, total sales are $15 million. This year (2022) she's on track to make $1 million in profits on $5.4 million in sales. The Sharks and the audience love it! Robert wants to know why she's her.  She says she learned everything about business from Shark Tank and before she can go on, Mr. Wonderful says "Stop. Nina, I want to pick my nose with you!" He offers $400,000 for 10%.
Lori wants to know if more  products on the way. Nina says she's building a family of smart baby products. Daymond says he thought her sales would be "snot much" and he says it's not his area of expertise; he's out. Lori wants to know if there are any knock offs, Nina says yes but they have both design and utility patents protecting them.  They currently sell on Amazon, Nordstrom's, BuyBuy Baby, Wal Mart and Target. 76% of sales are on Amazon. They want to diversify their revenue. Lori prompts the next audience poll: are baby boogers a big problem YES or NO. 81% said yes, baby nostrils are too tiny to pick. 19% said fingers are just fine.
Any Offers?
Lori thinks it's amazing that they have a whole line of such smart products. She talks about her investment in Baby Toon. Lori loves it and she offers $400,000 for 10% and she wants Mark in on it. Mark says he and Lori are already in this market and offers $400,000 for 12%. Barbara offers $400,000 for 10% and if she doesn't get them to $400 million in 2 years she'll give them half her share back. They have no investors and started the company with just $22,000. Robert wants in on Barbara's deal.
Nina counters with $600,000 for 10%. Barbara sticks to her offer but adds a $200,000 line of credit. The Sharks start shouting over each other. Robert says he'll go to 8% and they go with Barbara and Robert.
Oogiebear Shark Tank Update
The Shark Tank Blog constantly provides updates and follow-ups about entrepreneurs who have appeared on the Shark Tank TV show. Surprisingly, there were no website crashes after the original air date and the company had plenty of inventory on hand to withstand "The Shark Tank Effect." While there is no official evidence this deal closed, Barbara did interact with the business on their Instagram page on show night.
Apparently, the deal with the Sharks closed. The company gets an update segment in episode 1417. The update segment opens with Barbara's All Star retreat in her home. Nina says in the 7 years before Shark Tank, they were averaging $174,000 per month in sales. In the 4 months after appearing on Shark Tank, they're averaging $400,000 per month or $1.6 million in total sales. Barbara has opened some doors, too. Wal Mart has their products in 1600 stores nationwide. Barbara says their innovations into new products let her know the have the ability to build a big company.
In addition to Wal Mart, the products are on the shelves at Nordstrom, BabyList, buybuyBaby, HED, FSA Store and Target. Barbara appears in a bear suit while Sina and Nina demonstrate the product in a Wal Mart store. Nina says when they first conceived the product, people laughed at the idea. With the Shark Tank and Barbara behind them, Nina says "watch out world!"
The Shark Tank Blog will follow-up on Oogiebear & Sina and Nina Farzin  as more details become available.