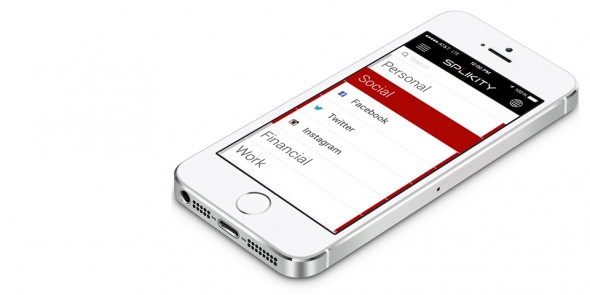 Entrepreneurial brothers Chad and Doug Clark hope to secure an investment for Splikity, their password management app, in Shark Tank episode 702. Splikity organizes and remembers your passwords in a secure environment so you don't ever forget a password and you don't have to worry about getting hacked. It also backs up and synchs all your data across all devices.
Splikity was founded in 2013 with the idea that the "old" way of managing passwords left most people vulnerable to hackers. The app generates complex, unique passwords for all the sites you use so you won't get caught in the trap of identity theft or worse. They use military-grade encryption and the company doesn't even have the key to the  encrypted data. The synch feature assures you won't ever get caught without being able to remember your password.
Splikity is likely looking for a Shark to help them expand their reach. Can they snag a Shark?
Splikity Shark Tank Recap
Chad and Doug enter in tuxedos and begin telling their story. Kevin tells them they haven't asked for money yet, and they say they're seeking $200K for 20% of the business. They both still live with their parents and have no technology background – Mark immediately says he's out, because hackers are watching this and saying "YEAH BOY!!"
Chad and Doug say they have "guys" working on it. Mr. Wonderful says they are gonna get fried and Robert says password security isn't a fluffy subject. They explain they are using AES-256 encryption, a leading security standard that automatically logs you in with Splikity.
Lori says she want to look at it from a female point of view and thinks if you aren't a "techy" woman, it might be easy to access. Robert says security is a non gender issue. Barbara says a week ago she couldn't remember a password and she got an app that gives her one password for everything.
Chad and Doug have sales of  $55K in a month. They were approached by a large security company to license the app: that's where the $55K in sales came from. When questioned by the Sharks, the Clarks won't reveal the name of the security company. This prompts Mark to say "I'm gonna sell you a product to a great company, but I can't tell you their name, how's that sound?" One by one, the Sharks go out, but Kevin offers them $300K as venture debt. For the loan, he wants 10% of the company "just because I'm Mr. Wonderful." The Clarks say no;  Kevin is out too.
RESULT: NO DEAL
Splikity Shark Tank Update
The Shark Tank Blog constantly provides updates and follow-ups about entrepreneurs who have appeared on the Shark Tank TV show. After the Tank appearance, there wasn't a huge demand for the app.
As of November, 2022, Doug still lists the business as open on his LinkedIn page. The website is still up, but their social media is dark and there are only five reviews in the Apple app store.
Posts About Splikity on Shark Tank Blog
Splikity Company Information