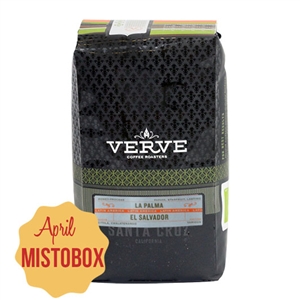 Entrepreneurs Samantha Meis and Conor Riley pitch Misto Box, a coffee of the month club type business, in Shark Tank episode 421. The pair started the business in mid 2012 after a successful Kickstarter campaign that got the upstart coffee of the month business off the ground.
Meis and Riley met at the University of Arizona, along with a third founder, Collin Crowley. Miss Meis is no stranger to building an online business; she founded Dental Presence in 2009 to help dentists enhance their online presence. The company appears to be closed down, but it was surely an educational venture for the young entrepreneur.
Students, particularly driven ones like Riley and Meis, inevitably drink a lot of coffee. Meis and Riley's tastes tend to be for micro-roasted coffees, so they set up a mechanism to purchase coffees from roasters all over the USA and sell them to their coffee of the month members. Each month, members get a sample pack of 4 different coffees delivered to their door.  Then they get a full-sized bag of whichever flavor they like the most sent along. All full-sized bags get shipped directly from the roaster, assuring fresh coffee. Subscribers to the coffee of the month service can also buy any coffee they want directly from the roasters.
Coffee of the Month as a consumer
I personally LOVE coffee. My favorite is a French Vanilla cappuccino I drink almost daily from the store "down the corner." My wife swears by her Dunkin Donuts hazelnut coffee which she quaffs daily too. When we have coffee at home, it tends to be a "fancy" cup, much like the micro-roasts delivered by Misto Box.
I am going to get this service as a gift for my brother and sister-in-law who enjoy exotic roasts; I might even give it a try myself – coffee of the month memberships run for one, six, or 12 months and it ends up costing just $15 a month any way you slice it. Fifteen bucks is short money for good coffee, and the novelty of trying a bunch of different brews sounds fun (and delicious).
Will the Sharks Drink the Coffee?
One of the unique things about having a successful Kickstarter campaign is it gives a fledgling business "social proof." If people believe in a business model enough to help fund it, they ought to be customers and evangelists for the business. Proof of concept is important too, and that's something that could pique the interest of one of the Sharks. Misto Box seems to have the coffee of the month club concept down pat and the owners have some experience building an online business.
Misto Box is a business that will intrigue the Sharks. It's essentially a logistics play since they're coordinating purchases from hundreds of small coffee roasters. They probably don't hold a lot of inventory and, other than the monthly sample boxes, the shipping is done by the individual roasters. This is a lean operation and that should appeal to the Sharks, as long as the margins are good.
I think Misto Box will field multiple offers. I'm personally "IN" with a cup of Klatch Belle Espresso!