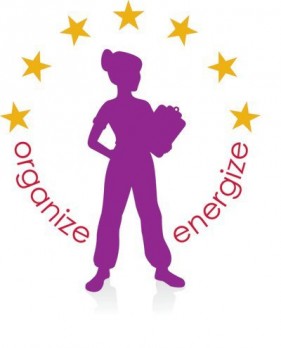 Angela Cody-Rouget pitches Major Mom, her home organization franchise, to the Sharks in episode 719, the season seven "Military Special." Angela is a retired Air Force Major whose husband coined the nickname "Major Mom" after the birth of their first child.
As a retired Major with small kids, she set out to build a business for herself. Her military experience made her get into the home organization services business. In 2009, she opened her own boot camp of sorts, training professional organizers and expanding her business. She calls her organizers and franchisees "liberators" because they liberate people from clutter and disorganized households. The business is a rousing success and Major Mom has 16 liberators and four home organization locations in Colorado and Arizona. Some Texas franchises are "coming soon."
My Take on Home Organization
I recently moved from the house my wife and family lived in for 15 years. It was an eye-opening experience for us – we couldn't believe all the CRAP we accumulated over the years! We got rid of a lot of it before we moved and relocated into a smaller home. Since then, we've decreased the clutter in our home and it is very soothing. We no longer have to dust things we had lying around for no particular purpose. The only thing that's become more cluttered since we moved is my fishing tackle box!
Had we stayed where we were, we'd still be living the cluttered life. We weren't slobs or hoarders, but with 5 kids the crap just piled up almost without notice. It took a big life event – the move – to get us to realize we had to rid ourselves of a lot of the useless stuff we'd stashed away in the basement and attic. We want to live by Major Mom's motto: "Don't spend years loving your stuff. It will never love you back. Love people instead."
While I don't think I have a need for Major Mom's home organization services, I think I know a few dozen people who'd benefit! Some people need help getting organized and if you need that help, Major Mom looks like she can get the job done! I am IN.
Will Sharks Make a Major Investment?
Most franchise businesses that come into the Tank have a great franchise concept and want the Sharks to help them grow it. Major Mom comes into the Tank with proof of concept: 4 locations and a seven year history of success in the business. Owning a home organization franchise, particularly one that benefits from the Shark Tank Effect, could be a solid opportunity for a lot of people.
Military entrepreneurs have a leg up in the Shark Tank because they are among the most disciplined business people out there and the Sharks like that. If Angela's ask isn't too high, I think a Shark invests. The Texas locations that are "coming soon" make me think Mark Cuban invests. Perhaps he'll be an honorary major?