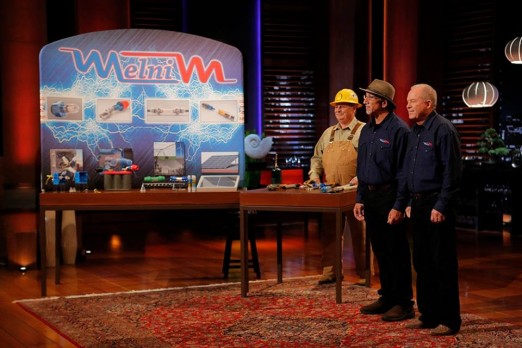 Melni Connectors walked away with a coveted deal from Mark Cuban, but they came dangerously close to wasting this golden ticket in front of the Sharks. The Sharks unanimously bashed their presentation. As potential investors, the Sharks need to understand the product and its potential. Let's look at the key ingredients in a successful pitch.
Tell us about Melni Connectors
First, strip away the clever puns and dramatics. Of course you want your pitch to be memorable, but first make sure they understand and remember your product even if they are new to your industry:
How do you use the product?
What problem does your product solve?
Are there products available that already solve this problem?
What's your key product differentiator? What makes your product better than existing products on the market?
Byron Dunn provides a great compare and contrast explaining how crimp connectors are currently being installed pointing out time and safety considerations. He then provides a similar presentation explaining the benefits of using the Melni connector. As a 30-year veteran of the industry, his presentation is simple, credible and easy-to-follow.
Who's going to buy it?
This is where the presentation veered off course. Before handing out product samples, Mark Melni and Armand Eckert needed to outline their intended market (who's going to buy) and their go-to-market strategy (how are they going to get them to buy).
Which market offers the greatest opportunity for sales and how do they plan on tapping into that market?
How large is the market?
Expansion market strategy once primary target is reached.
Instead, the Sharks stumble on this information learning Melni Connectors has many different potential markets (military, utility companies, consumers etc) and they're targeting them simultaneously.
 Know your numbers inside and out
As potential investors, they need to understand their potential for profit. They will need to know:
Cost to manufacture, plus potential to reduce that cost
Your sell price vs. competition
What you plan on doing with the investor money: this is KEY! The Sharks don't like to hear you're finally paying yourself. They want to see how their investment is going to make more money.
Even though Melni has a break-through product, the real reason they got a deal was because of lineman Byron Dunn. They were precariously close to leaving without a deal because the quality of their pitch, not the investment potential. Let this deal be a lesson for all investment pitches.
Dan Casey, founder and CEO of purchaseorderfinancing.com, believes every business has a story to tell. He's been listening and helping small businesses grow exponentially since 2002 using a creative combination of finance tools. He's been featured in publications including Entrepreneur Magazine, Entrepreneur Online, Small Business Trends Online, The Washington Post, Crain's Chicago Business & American Express Open Forum. 

Visit www.purchaseorderfinancing.com and be sure to mention Shark Tank Blog to get a free subscription to Fast Company or Entrepreneur magazine.*
*Must qualify for financing to receive special offer exclusively for SharkTankBlog.com readers.