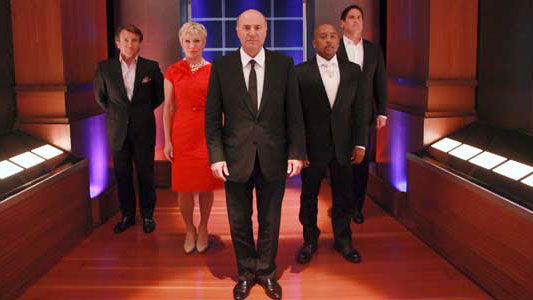 We have the latest investor updates starting with The New York Post reporting that Barbara Corcoran is selling one of her five houses (She's only been at the house 3 days in the last seven years) and suggests that she could use the proceeds to make investments on upcoming Shark Tank episodes.
Investor Updates – Daymond John Event
Six Atlanta small business owners will have the opportunity to pitch Shark Daymond John on August 31, 2012 at a special event at the W Hotel. The event is expected to have over 400 attendees and is sponsored by The Black Latino Council, ProNetworker, and The Wilson Group.
Investor Updates – Robert Herjavec Billionaire?
Inc. Magazine Profiles Robert Herjavec in an article where he candidly states his goal is to turn The Herjavec Group into a billion dollar company. He also claims that his favorite deal is with Travis of Chord Buddy, which is doing great.
Investor Updates – Kevin O'Leary Charitable
Mr. Wonderful, Kevin O'Leary did a charity event to benefit local community foundations. He reportedly talked about how he came to fame on TV shows, The Shark Tank, Dragon's Den and O'Leary Exchange.
Investor Updates – Mark Cuban Stung by Facebook IPO
Huffington Post reports Mark Cuban got burned by Facebook IPO. He reportedly sold his stock a week later when the stock didn't have the bounce most IPO's do. Investors should read Cuban's comments, and his blog. Both offer very candid insight.
Investor Updates – Lori Greiner In For More
Lori Greiner reports to The Shark Tank, "She's in for all of Season 4 Episodes".
David Brier, an "expert contributor" to Fast Company published "The Shark Tank Formula: 4 Steps To Owning A Room– And Making A Killing".  His article is entertaining and educational.
Mark Cuban hosted a Google Hangout, something Daymond John had done a few months ago. He took questions from people in the hangout who are all entreprenuers. He appears to be sitting in his office with his trophy sitting in the background.
Watch for more Investor updates on Shark Tank Blog.