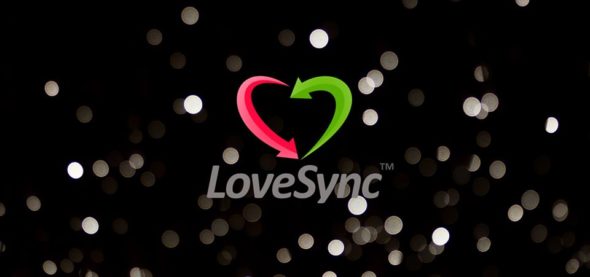 Love Sync creators Ryan and Jennifer Cmich didn't expect all the attention their "sex button" got when they did a Kickstarter for it, but they rolled will all the snarky online negativity well. Jennifer believes there's no such thing as bad publicity, so she's happy – for now. Ryan, and engineer, and Jennifer, a manager at a relationship counseling practice, came up with the idea for Love Sync when their sex life wasn't everything they wanted it to be.
The way Love Sync works is each partner has a button on their side of the bed. If one partner is a little horny, they press the button. If their partner presses the button within a prescribed time limit (15 minutes – 2 hours), both buttons light up and they know they both "want it" and can initiate sex without fear of rejection. It helped them, so they figured it could help other couples. They did a Kickstarter, raised $21,000 and then the "fun" started.
The video for the Love Sync Kickstarter went viral. It drew a lot of criticism, too. Some dubbed it "the Horny Button" or even "the f@@k button." Stephen Colbert lampooned the product as one of the worst Valentines gifts to give. Most folks saw it as a lame attempt to spice up their sex lives.
The Cmiches see it another way. While they admit their device won't help a troubled marriage, they say it brings a new level of pressure-free flirtation to the marital mix. Whether the consumer ultimately agrees with them remains to be seen, but Ryan thinks people will spend $57 to have a little bit more sex with their partner. Both Ryan and Jennifer hope the Sharks think so too.
My Take on Love Sync
Without getting too personal, I consider my wife's and my sex life to be pretty good. When I showed her Love Sync, she thought it was a silly but cute idea. She also said all I'd do if we had one was sit in bed and push the button! I'm not sure if this product goes beyond the joke phase, but I don't think I'd drop sixty bucks for this. A nice bottle of wine does the trick most of the time for us.
Do Sharks Sync up a Deal?
I think the Cmiches are in the Tank because of the attention they got online. I really don't see a Shark bidding on this, I think it's a "pure entertainment" pitch. There will surely be a lot of laughter and plenty of jokes from the Sharks, but ultimately, I think they'll leave empty-handed.