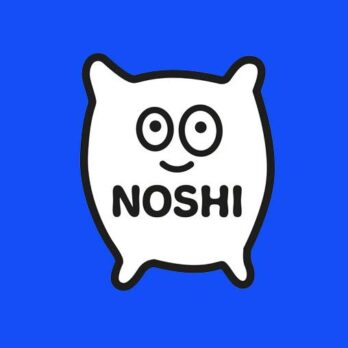 While most parents don't want their kids to play with their food, Noshi Food Paint inventor Tomo Delaney  encourages it. Tomo's kids were picky eaters and he was looking for a new career path. A friend suggested presenting food to kids by color instead of taste and Noshi Food Paint was born. It lets kids decorate their food in a fun but orderly way.
He's done some licensing too. He has Peppa Pig licensed paint in peach, blueberry and strawberry flavors and Crayola Crayons licennsed paint in Mango, raspberry and grape flavors. He also sells paint like "sketchup." Plans for new flavors like Crayonnaise, Mustart, Noshibles and Noshicles are in the works. Noshi Foood Paint lets kids have a bit of fun at mealtime and it certainly smoothed things over for Tomo's picky eaters.
The products are available in over 1700 Wal Mart stores nationwide and Tomo is rolling into more stores soon. The products are co-packed in Lincoln, RI and designed specifically for use by kids. If you don't want to schlep out to Wal Mart, Tomo sells cases of six boxes of "paint for $34.95 on his website. Each box contains three tubes of "paint." He likely wants a Shark's help getting on more store shelves.
My Take on Noshi Food Paint
My son was a picky eater until he was about 4 years old, then he basically ate anything in front of him. He's almost 30 now and still eats anything and everything. He was also a very messy eater as a toddler; my father nicknamed him "Swinefeld." While we managed to overcome his pickiness, Noshi Food Paint might have helped.
With grandchildren (hopefully) on the horizon, I may get to experiment with this stuff in the future. It worked for Tomo's kids, so why wouldn't it work for others? I think it's a fun and very pragmatic product. I'm in.
Do Sharks Paint Food?
What Tomo did is create a new food category. It's almost like healthy cake frosting for everyday foods, but will it resonate with the Sharks? Mark invests in healthy (and sometimes not so healthy) foods, so he may throw his hat in the ring. Likewise for Lori and Barbara. Mr. Wonderful dislikes the grocery business in general, so unless sales are through the roof, he'll probably pass. Daymond shies away from grocery products too, so he'll be out.