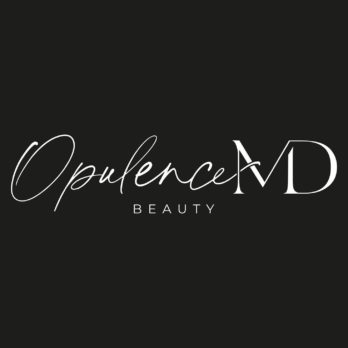 Ophthalmologist and entrepreneur Dr. Anika Goodwin created OpulenceMD Beauty to protect women's eyes from harmful glues associated with other commercially available false eyelashes. The lashes available on the market contain cyanoacrylate –  an ingredient in Crazy Glue! This glue tends to rip out your real lashes and causes allergic reactions for many. Dr. Goodwin wanted a healthier way for women to apply glamourous eyelashes, so she created her own line.
Bravely, she launched her business on Valentine's Day, 2020 – one month before the global Covid-19 pandemic turned our world upside down. She claims the pandemic gave her an added mission: "Giving women a way to feel beautiful and confident even while the quarantined inside was an important way to keep up their morale and positivity."
The lashes themselves are made from cruelty-free mink. A magnetic strip holds the lashes in line and the strip bends to fit the contour of any eye. They attach to the eyelids via a magnetic eyeliner. Simply put three coats of eyeliner on the lid, then fit the magnetic strip to the shape of your eye. When you're ready to take them off, gently pull on one end of the strip. Dr. Goodwin also sells a cleanser for removing the magnetic eyeliner.
She's managed to grow OpulenceMD Beauty with weekly "lash parties" on video and by building a community of "Lashinistas." She likely wants a Shark's help getting her products more visibility and distribution. Will a Shark find these lashes to be a good investment?
My Take on OpulenceMD Beauty
I am a male and have never worn, nor will I ever wear, false eyelashes. I don't personally know any women who wear them either, but I guess they're a thing. I suppose if I were to wear falsies, I'd want a non-super glue option, but to be honest, Goodwin's and the glue options both seem like a lot of work.
Will Sharks Find This Investment Magnetizing?
In the video preview for this segment, Goodwin says to a Shark or Sharks "I would love to work with you." That could be a tease, but I think she'll field an offer from one of the Lady Sharks. There is now way Mark or Mr. Wonderful will bid on this.
There's no doubt Dr. Goodwin will impress the Sharks with her credentials, but if her valuation is off, it could kill the deal. Still, I think one of the Sharkettes will bid. Is it Kendra, Lori or Barbara? I'm betting on Kendra or Lori.