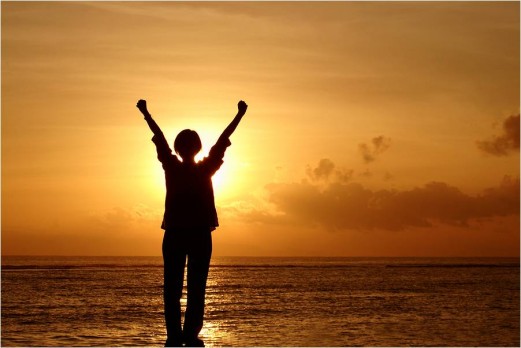 When you're down and out, what do you need more than a pep talk, advice, or money?  You need HOPE. I started an organization called InnovatingHope.org to give people facing tough times hope by offering a hand-up and not a hand-out.
I've had my share of ups and downs. I was laid off from three jobs in a five-year period. I know what it's like to not have a financial safety net with a family to support and a mortgage to pay.  Our goal is to empower aspiring entrepreneurs and product developers with the tools they need to be successful. To give them hope that their life can be better.
That with the right information and sweat equity (hard work) they can launch a product and start a business. A simple idea can change a life.
Pay it Forward Everywhere
Innovating Hope does not stop there, or should I say here. By here, I mean the developed world. If you are reading this blog, changes are you are in the developed world. But what about the other 90% of the world's population living in poverty? 90% of the world are people who are in need of the basic necessities of life – like food, water, shelter, light and heat.
Innovating Hope wants to "Pay it forward" by taking the fruits of a successful product or business and giving back to those most in need. We plan to help people who need a well dug in their village so they can have clean drinking water.
Innovating Hope also plans to "invent for the least of these". Part of our vision is to create products that address needs in the developing world. For example, you have well in your village, how do you transport the water to you home? We have inventions on the drawing board to address these needs.
This summer I will visit Kenya Africa to see firsthand the needs people are facing half a world away. The village I'm visiting has a well now but there are other needs that can be addressed by applying creativity and innovation.
What about you?
Do you have a product idea but don't know what to do or even what the next step is? Maybe you have a product you can make yourself but you need help getting a website set up to sell it. Or maybe you are further along and you need to get a manufacturer set-up to build your product and get it sold.
We are like the investors on Shark Tank. Rather than providing cash, we invest our time, brainpower and experience to help teach you how to succeed.
Innovating help may be able to help. May help? Yes, not every product is a good fit for us. Maybe your product is not feasible due to cost or technology issues. Not every great idea is a guaranteed market success. We try to choose the ideas that have the best chance of success and invest in those. Like Mark Cuban says, "ROT return on time".
We can provide free* of charge:
• Business case analysis
• Market analysis and prior art patent search
• Engineering feasibility studies
• Computer Aided Design
• Photorealistic renderings of your product
• Video animation of your product
• Assistance getting prototypes made
• Assistance getting tooling made for plastic parts
• Assistance getting patent pending status for your invention
• Marketing sell sheets
• Help pitch the product idea for licensing
• Help the inventor sell their product direct to consumers
* The catch? We ask that you pledge 10% of the gross profit from your endeavor to pay it forward, help other entrepreneurs and help change a life in the developing world.
If you don't try you will never know. Visit Innovating.org and submit your idea or your business need. If we can't help we can possibly refer you to someone else who can.
Not an Inventor or Entrepreneur but You Want to Help?
If you can donate products or services like:
• Graphic design for logos, packaging
• Legal for patent filing or patent searches
• Injection molding tooling
• SLA prototyping services
• CAD Software
• Video production
• Public Relations
• Marketing
• Advertising
But wait … there's more!
You can also contact Shark Tank and see if the Sharks want to invest some real cash to help fund the day-to-day operations of Innovating Hope. I would also like to appeal to successful Shark Tank entrepreneurs to see if they want to give back too.
Pay it Forward by Innovating Hope
IMPROVING lives by INVENTING solutions and INVESTING back.
This post written by Stephen Bozzone. Stephen started a good cause to give people hope through inventing and marketing new products. He created an organization called http://innovatinghope.org/ to give people help getting their inventions off the ground.