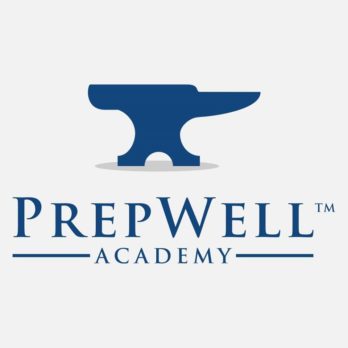 Phil Black becomes one of only a handful of entrepreneurs to appear a second time in the Shark Tank when he pitches Prepwell Academy, his college admissions guidance "school." We first saw Phil in season 5 when he pitched FitDeck. He sold that company in 2014 and began working on PrepWell shortly thereafter. The impetus for starting this new business was the experience he had guiding his own sons through the college admissions process.
Phil is a pretty smart and accomplished guy: Yale, Harvard Business School, Navy Seals and more. When he appeared in season five, Mr. Wonderful said he was the most accomplished person they've ever had in the Tank. Phil's experience getting into very selective schools and programs gives him an edge when helping kids apply to college.
He wants students to start in the 9th grade so they can begin preparing themselves for college admissions. Whether a kid wants to go to a selective school or get an athletic scholarship, Prepwell Academy can help. Phil produces a series of worksheets and videos that help students track their progress through high school in academics, athletics and extra curricular activities. This gives them a sense of what schools they are likely to get into. For $15 a month students and parents have access to the content which is a series of 5 minute tutorials and all the worksheets. Phil also does one on one counseling for an extra fee.
This is a new venture that is just getting started. Phil's "chops" got him back on the show, but he'll need to show the Sharks this business has what it takes to be successful. Will a Shark want to prep up an offer?
My Take on PrepWell Academy
I've put four kids through college and I have a fifth child in the ninth grade. My oldest applied to eight highly selective schools as an undergrad and got into her "1 A choice." She's now in medical school at Case Western University. The next child applied to one college and said "if I get in, I'm going there." He got in and is now a marine biologist working for NOAA. Child number three got an athletic scholarship and is now teaching and coaching volleyball. Number four is working and getting her master's degree. Number five is a potential Prepwell Academy "student."
To help you decide whether it's for you and your child, Phil provides a free introductory video and planning worksheet on the Prepwell website. When you enroll, you choose whether you want help getting into an Ivy League school, a "highly selective" school, a military academy or if you want to pursue an athletic scholarship. All plans are $14.95 per month and contain step by step instructions about what to do, when to do it and how to do it. We are considering this for our ninth grader as she plays in a fairly elite high school and club volleyball program. Unfortunately, we are in the midst of the Covid-19 lockdown and we are not in spending mode this month. Once it's over, I think we may enroll her.
Will Sharks Get Schooled?
The Sharks liked Phil the last time he was on and thought he was extremely intelligent. They just didn't like his product. This is a much better product with a price-point that's palatable for most families. As a father of five, I know kids listen to "other people" over their parents when planning for college. The Sharks know this too.
I predict Mark does a deal with Phil. He's had big success with Prep Expert, the SAT prep course he invested in in season 7. Prepwell Academy is chasing the same customers. It's a no-brainer for both Mark and Phil. My spidey sense is telling me Phil and Mark do a deal.