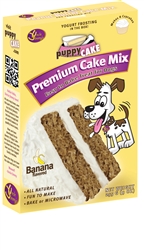 Puppy Cake founder Kelly Chaney went in willing to expose her biggest weakness to The Sharks and she did. She said and proved that she's not a great salesperson,  the death of most would-be entrepreneurs. In fact, this one issue will keep Kelly from being really successful as an Entrepreneur.
Fortunately, Kelly Chaney has found a business partner that according to her, has the connections and ability to market and distribute her product. None of the investors on Shark Tank would have been the right partner for her because they lacked the one resource that she needed most, that being time to sell her product for her.
Puppy Cake Founder Kelly Chaney Tells It Like It Is
I think it's admirable that Kelly Chaney is an honest person that knew her greatest weakness. That doesn't make for a great entrepreneur. Kelly Chaney should have solved the real problem before pitching her product to the Shark Tank investors. She should have brought in another Entrepreneurial type person to help sell the investors.
That's not a personal knock on Kelly, that is for the Entrepreneurs who are making the same mistake. Had Kelly brought in a sales and marketing person, she stood a strong chance to close Lori Greiner on the deal. That said, sometimes not getting the deal leads to a relationship with a better partner as in Kelly's case.
According to Kelly, she's working on another product for her Puppy Cake company for hyper dogs. Hopefully her new partner has the marketing and sales strategy for that product too.
Hopefully we will see Puppy Cake products in pet stores all across the nation, however, my dog Stanley will do without a puppy cake unless the Puppy Cake company produces a prepackaged product. I wonder if we will see pre-made cake products anytime soon?