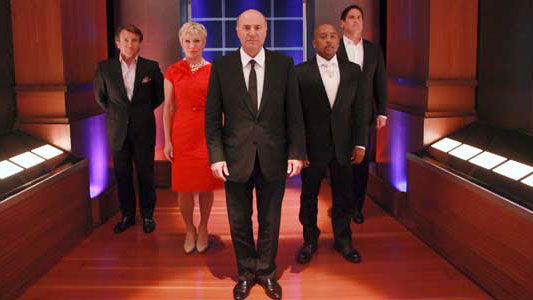 Shark Tank Friday May 25 is a re-run of a show originally aired on January 20, 2012. Four Entrepreneurs went into the Shark Tank seeking funding for their businesses. The Sharks that appeared on this episode of Shark Tank were Barbara Corcoran, Mark Cuban, Robert Herjavec, Daymond John and Kevin O'Leary.
Clean Bottle is a business founded by entrepreneur Dave Mayer. His creation, the Clean Bottle, is a water bottle that unscrews at both ends for easy cleaning. Mayer made a big splash with his videos of himself running all over the place in a giant Clean Bottle suit at a bicycle race. He also brought on a surprise celebrity guest, NBA star Bill Walton- dressed in the bottle suit, to help with his pitch. Clean Bottle was a Shark Tank season three success story; tune in to see why.
Business Ghost is a ghost writing service for celebrities and busy business people. Owner Michael Levin pitched the sharks on his service which, for a fee, ghost writes books. With the explosion of electronic publishing, Levin hoped to further expand his business by getting the Sharks to bite.
My Wonderful Life co-founders, Sue Kruskopf and Nancy Bush, swam with the sharks in hopes of getting their funeral planning service funded. The pair wished to expand with funding from the sharks. Were their sales big enough for the sharks to smell blood?
EZ VIP founder Alashe Nelson pitched the Sharks on his nightclub booking service. The business gives VIP access to trendy clubs without a lot of hassle. EZ VIP was featured in a follow-up segment on the season three finale and is poised to expand worldwide, thanks to Shark Tank and Daymond John.
Origaudio is the follow-up segment. Their original pitch re-ran recently. Founder Jason Lucash and his partner successfully pitched the sharks in season two and secured an investment for their speakers that can turn anything into speakers.
Enjoy the show.